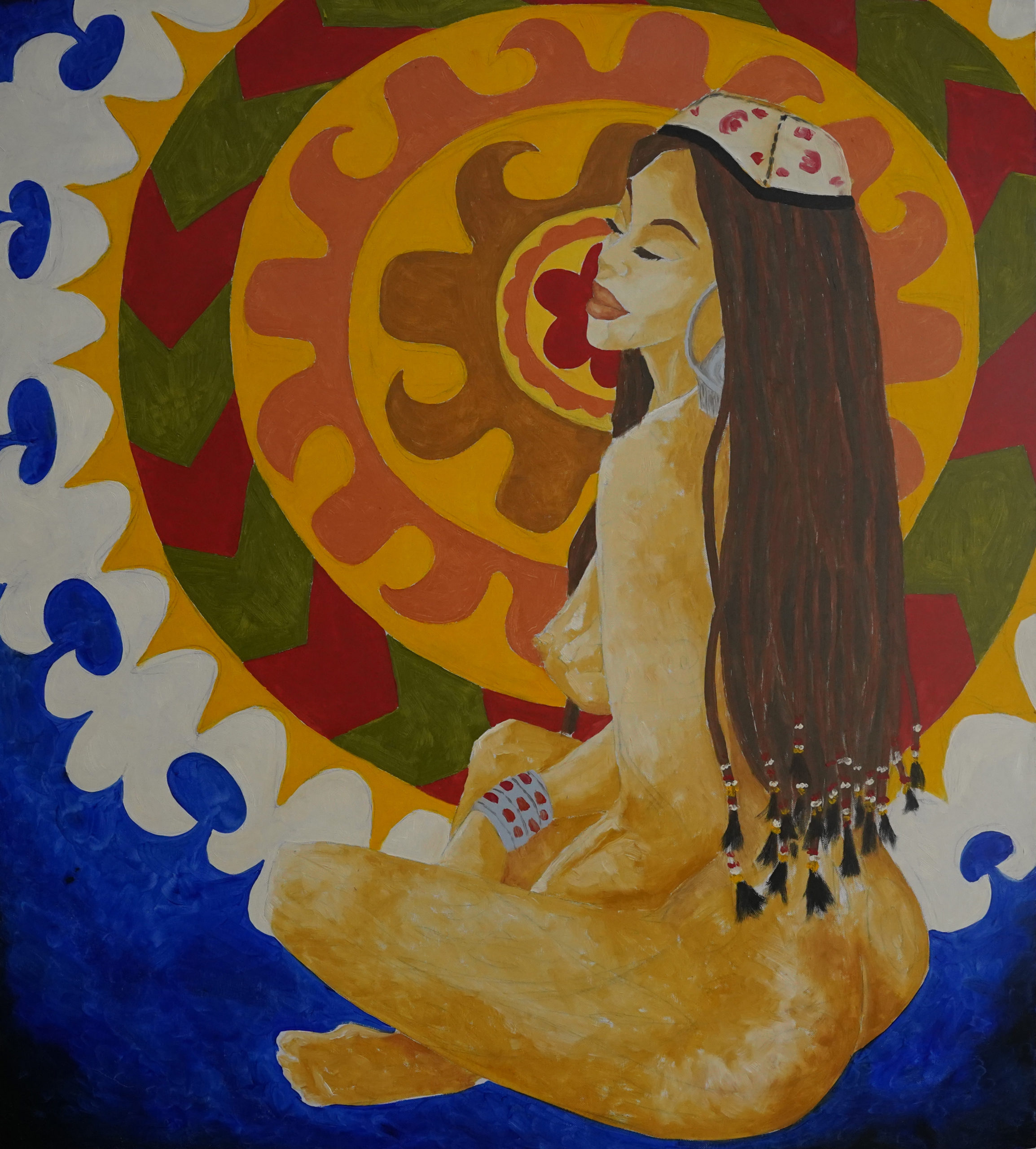 Picture with music on the background
Tomiris. Self-acceptance.
Acceptance of yourself is a difficult path, especially when you live in a society that daily hinders you, your development, tries to impose your opinion, traditions, makes you bend under it. Discrimination, harassment, misogyny, tyranny are a small part of what women in Central Asia have to face.
Tomiris found the strength in herself to become herself, while not giving up her ethnic origin, but on the contrary accepting all its beauty, sexuality and spirituality.
About the artist
Irina Khautova
Dushanbe, Tajikistan
A world where I feel safe expressing my emotions openly, how I feel without fear of judgments revealing the problems of our society, helping them understand what art is and how they feel looking at it
Portfolio website