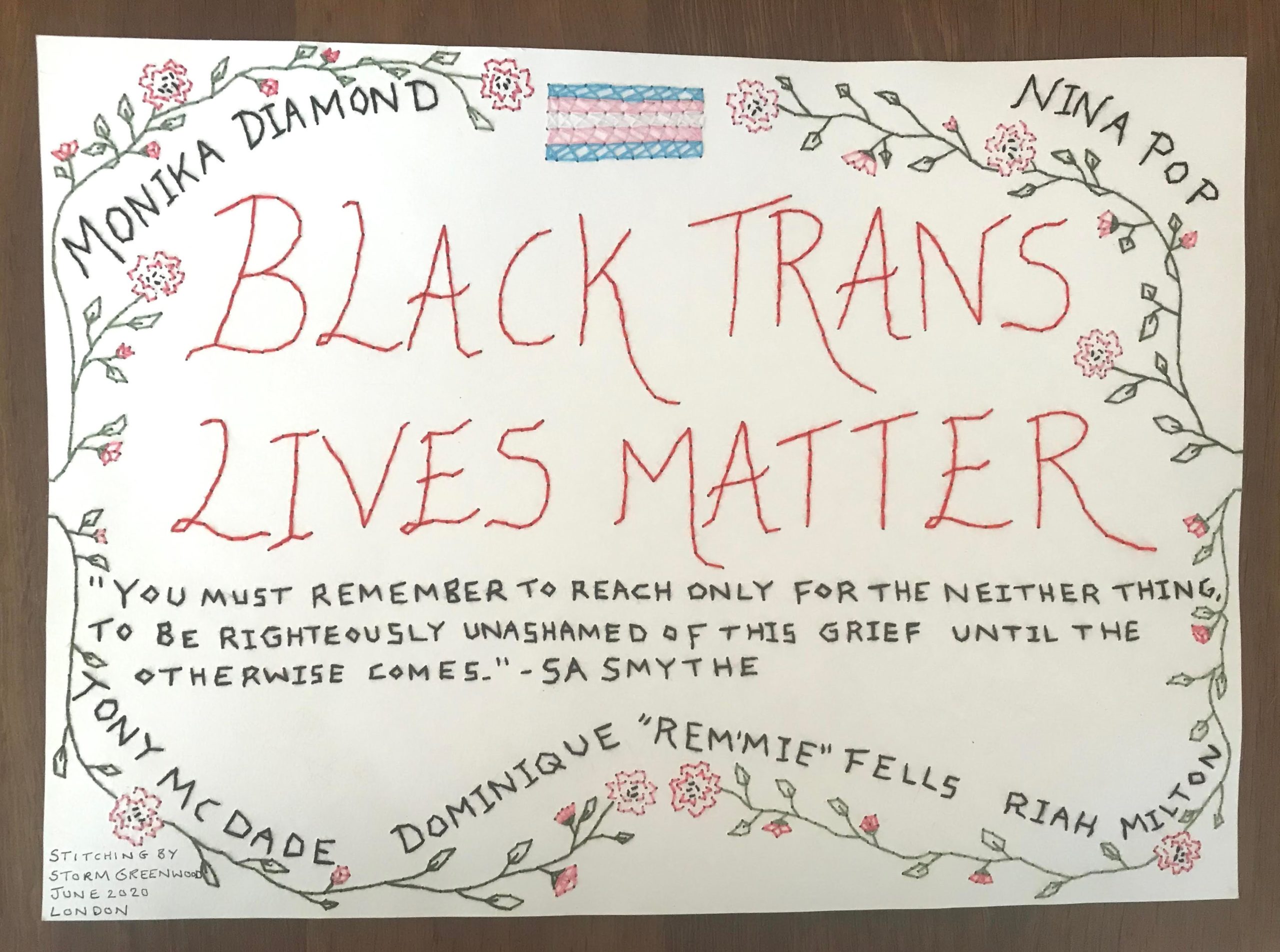 Embroidery on watercolour paper. 12in high / 16in wide.
The Neither Thing
I created this embroidered poster for the Black Trans Lives Matter march in London in June 2020 as both a protest and an act of honouring. The quotation is from a poem called 'The Offering' by black trans poet and scholar SA Smythe. I embroidered rather than painting the piece in order to make it rain resistant.
About the artist
Storm Greenwood
London, United Kingdom
This work is part of my 'devotional citation' series in which I embroider, paint and illuminate quotations from predominantly queer, experimental and Black Feminist texts.
Portfolio website