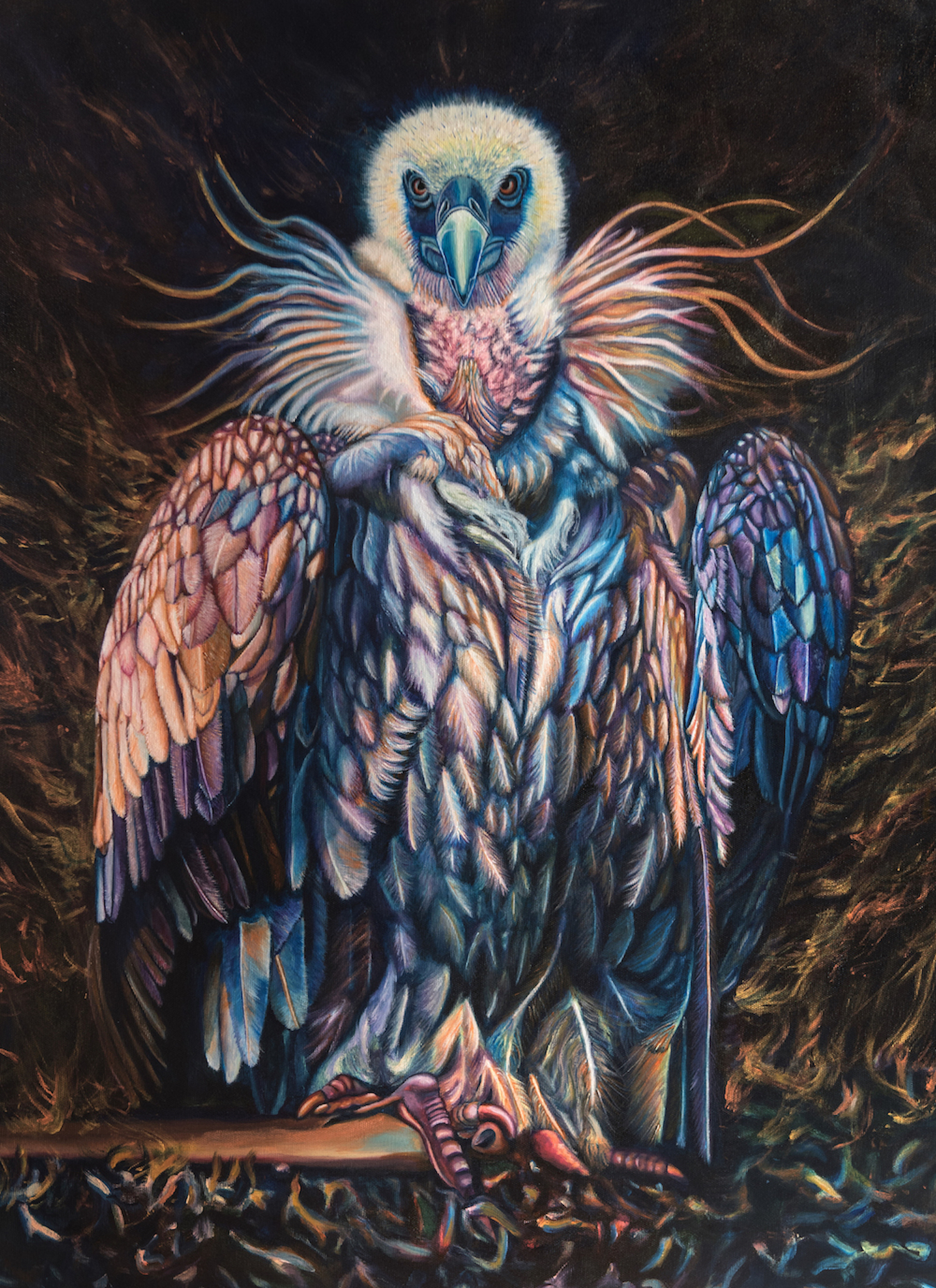 81x60 cm / Acrylic on Canvas
The Majestuous
El artista con esta obra desea manifestar la intensa solemnidad del buitre con su fuerza a
través de la mirada y sublime expresión corporal. El buitre es un animal que ha sido
despreciado durante mucho tiempo y ahora se encuentra en vía de extinción. Es un ser vivo
clave para controlar las enfermedades y equilibrar los ecosistemas.
"Es nuestro momento de reconectarnos con nuestro medio ambiente y reconstruirlo.
Repensar nuestra forma de existir".
About the artist
Carolina Mendoza Garcia
Palma de Mallorca, Spain
My paintings are a desperate call to humanity to regain their natural connection with "Mother Earth". It is our time to reconnect with nature and rebuild it. Rethink our way of existing.
Portfolio website