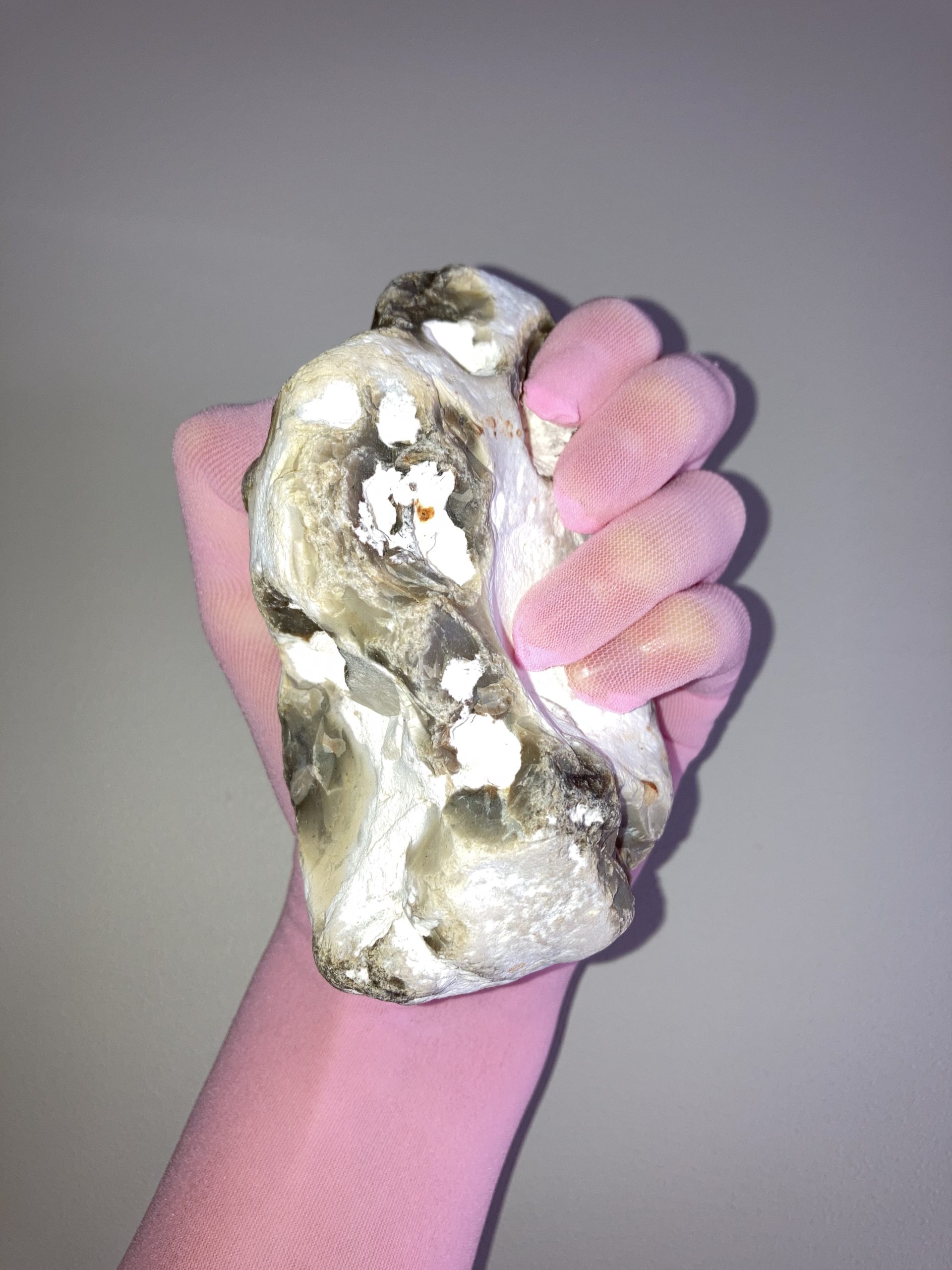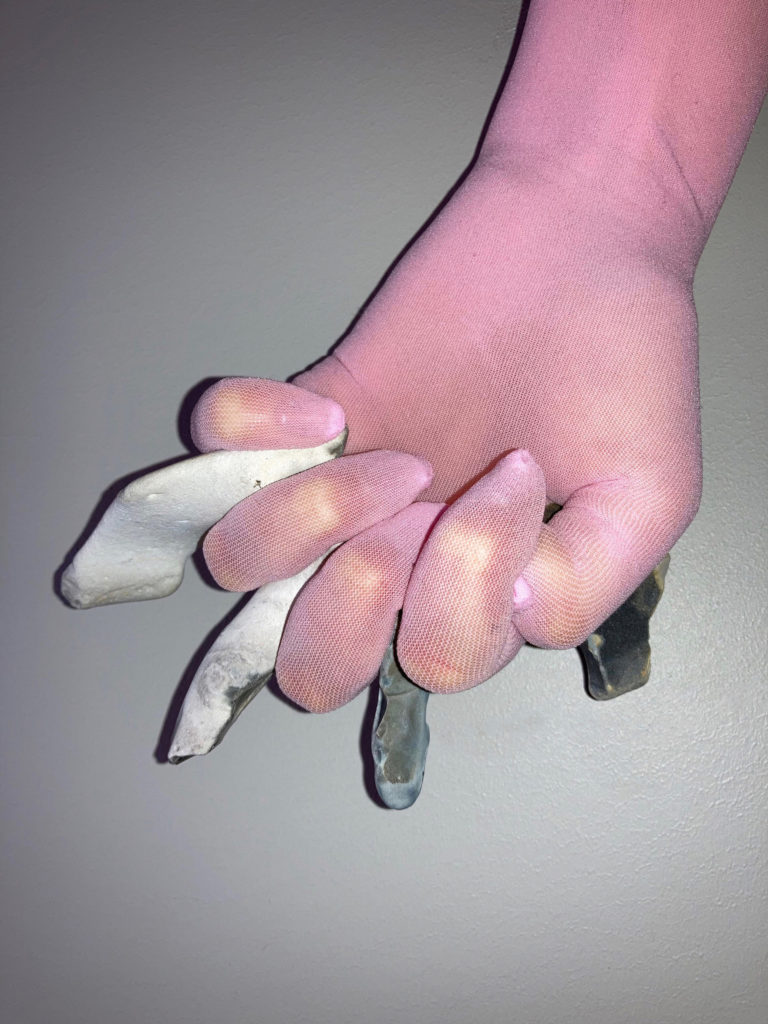 digital image, dimensions variable to format
Strong Not Strong: Raging Pride & Flint Fist
Documentation of a temporary / performative assemblage for pride month 2021. A hand in pink glove is holding a rock, ready to throw. A pink fist full of stone is punching into the frame. A photographic diptych exploring queer feminist strength, fragility and rage.
About the artist
Joanne Newman
Derby, United Kingdom
Simultaneously embracing the flamboyant and uncertain with queerly hued colours and sensual materials, the work folds in softness, silliness and strength as fluid gestures of the ambiguous and queer.
Portfolio website