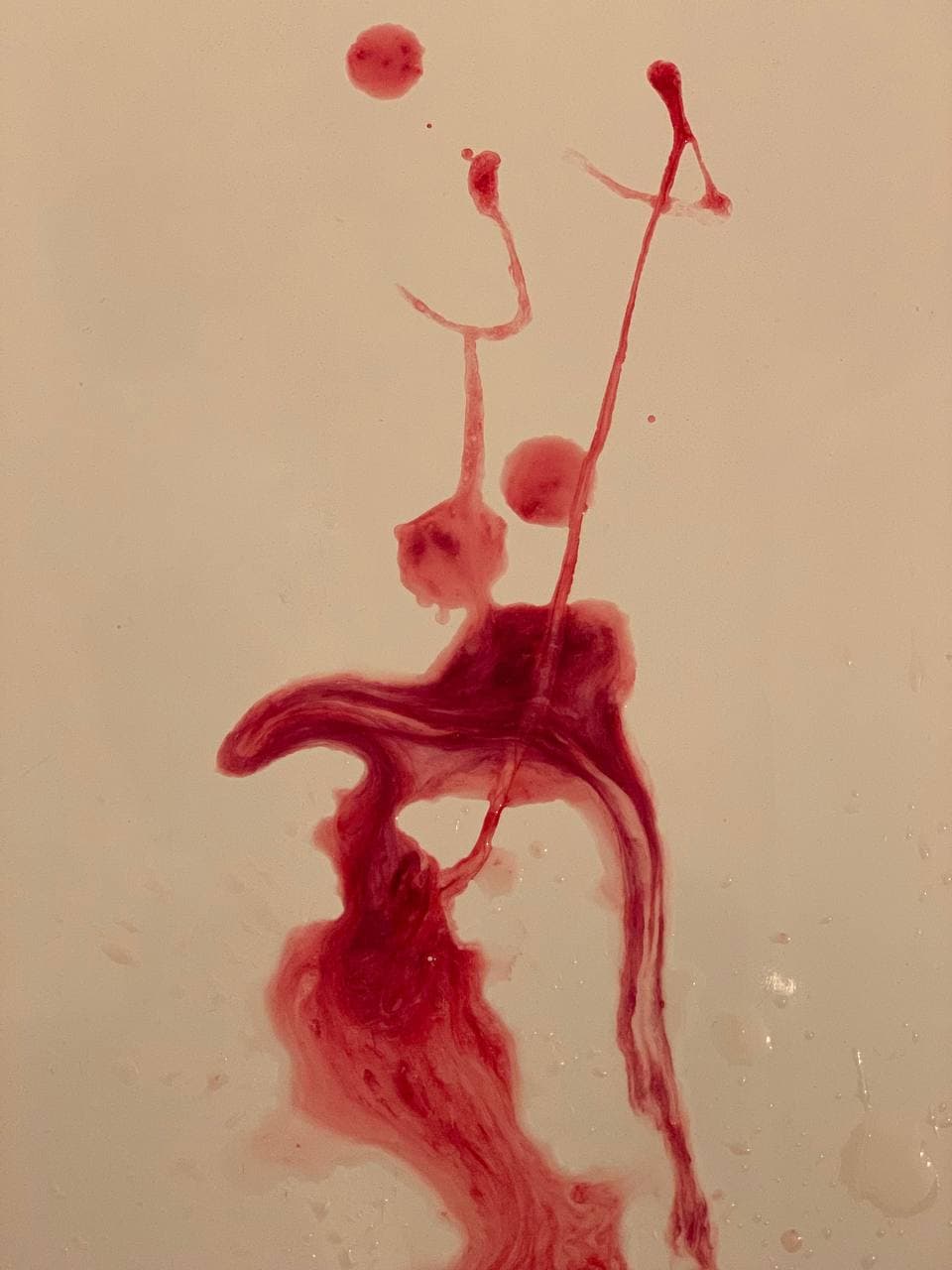 8 photos on red paper background
STOP KILLING WOMEN
2020-ongoing
In the Kyrgyz language there is the phrase "kyzyl kamchy", the literal translation of this words is "red whip". This is the name given to men who beat their wives
with cruelty and persistence. The whip is red with blood. "let the red whip break" was my poster for the peaceful March 8, 2020, when I was among the women
detained by the police, which is kyzyl kamchy too. I couldn't get my poster up then. But since then, I go to rallies with it, make pickets and art protests.
About the artist
Altyn Kapalova
Bishkek, Kyrgyzstan
Altyn Kapalova is a Bishkek based visual artist and queer activist. She has been creating experimental art products, combining science, art, and politics.