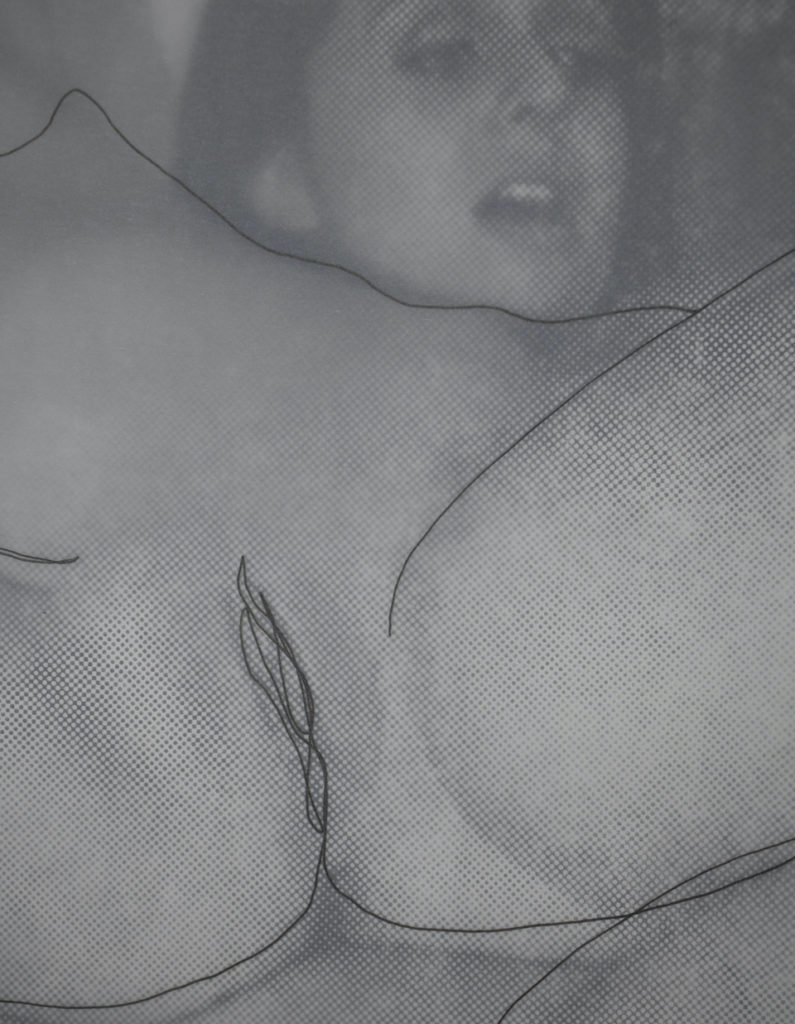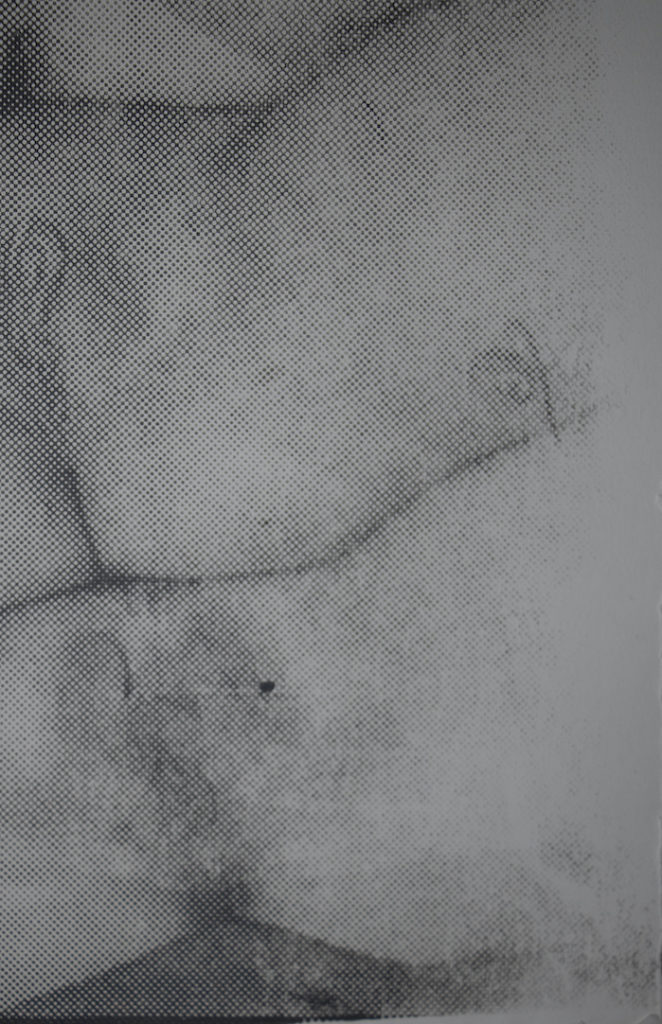 A3, 200gsm/90gsm. Handmade silkscreen print, line drawing. Hand-torn edges. (This is 2/2 of a diptych.)
reclamation [2/2]
This work is a critical exploration and appropriation of heterosexual "lesbian" porn.
We often encounter our bodies and sexuality in a distorted network- artificially arranged to fit the trends and desires of the hetero-patriarchy and its customers. By repurposing, reframing, and metamorphosing this content we can start looking for queer futures, clashes within these images, and their impacts.
These are experimentally made silkscreen prints layered with single-line drawings on acetate.
About the artist
Liv Wood
London, United Kingdom
Liv Wood is a young lesbian artist based in East London. Their practice is centered on sensorial expression and the erotic, using the medium as a tool of thinking-with.
Portfolio website