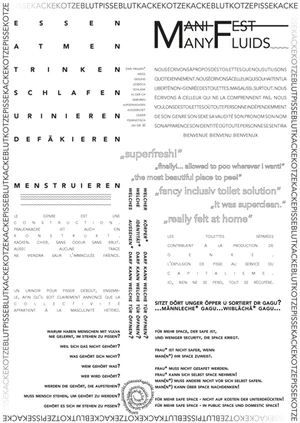 Print, variable dimensions
MANYFLUIDS, 2019-2020
This is no Manifesto! This is a Manyfluids! For more non-binary toilets!
About the artist
Anna Marcus & Alizé Rose-May Monod
Bern, Switzerland
They met eachother in 2016 & have been doing different stuffs together since 2017. Their collaboration is shaped by queer_feminist theories & practices. Experiments are definitly part of their work.
Portfolio website