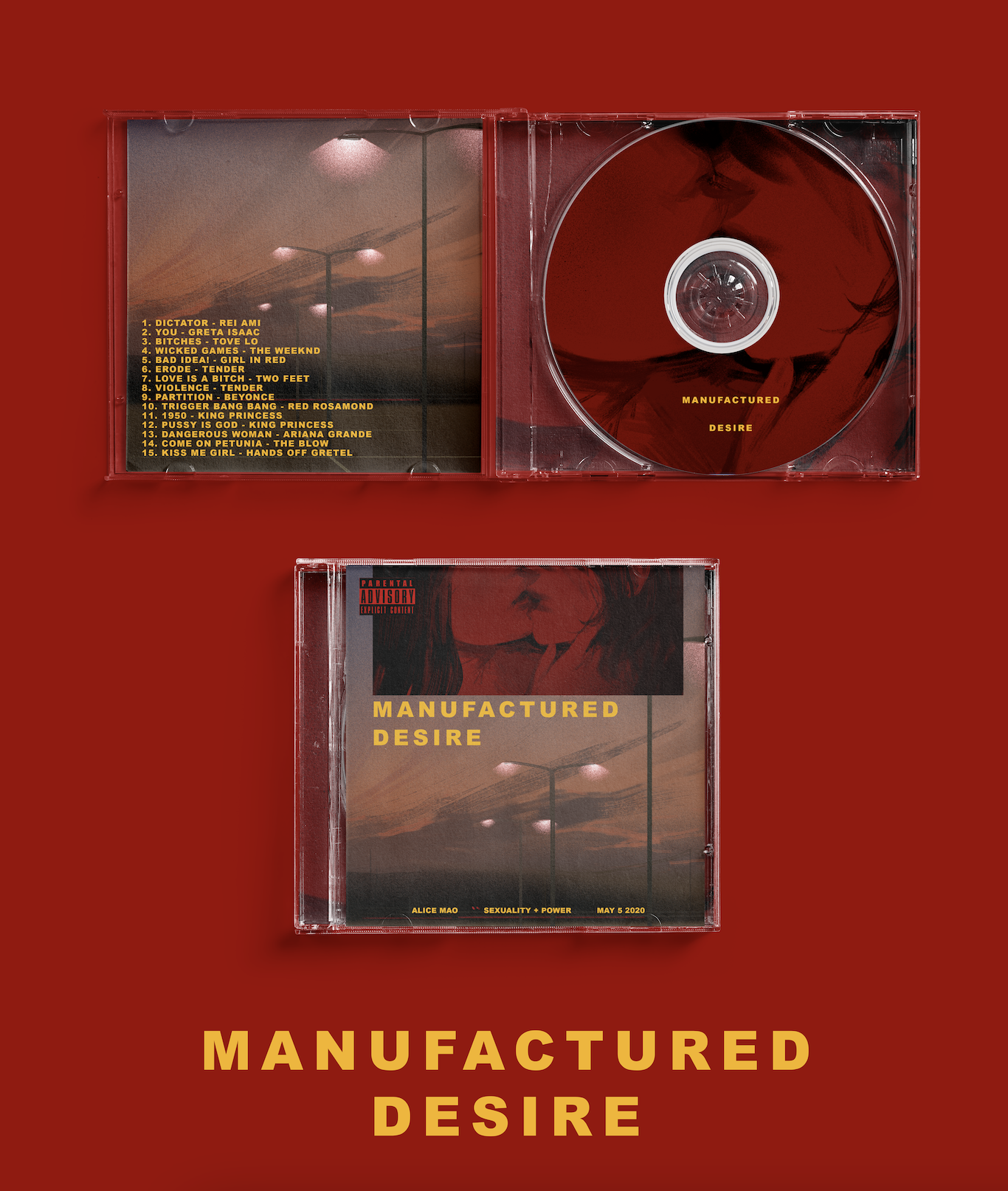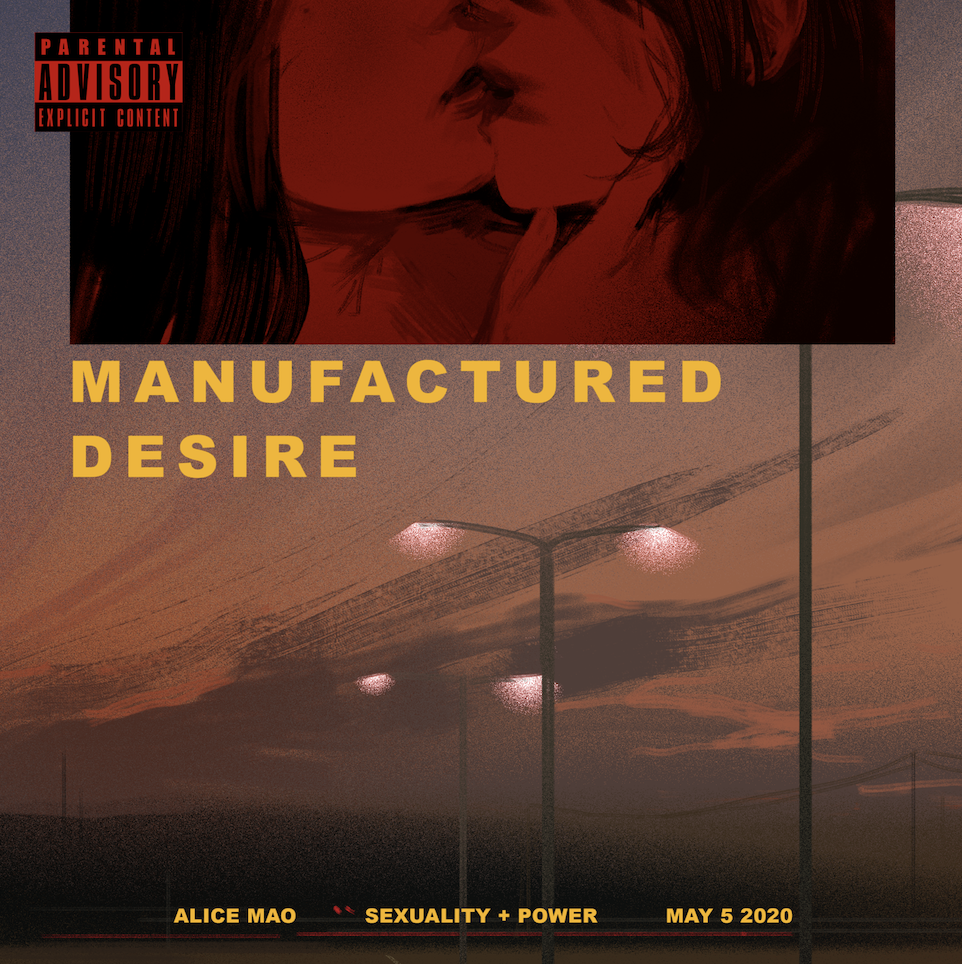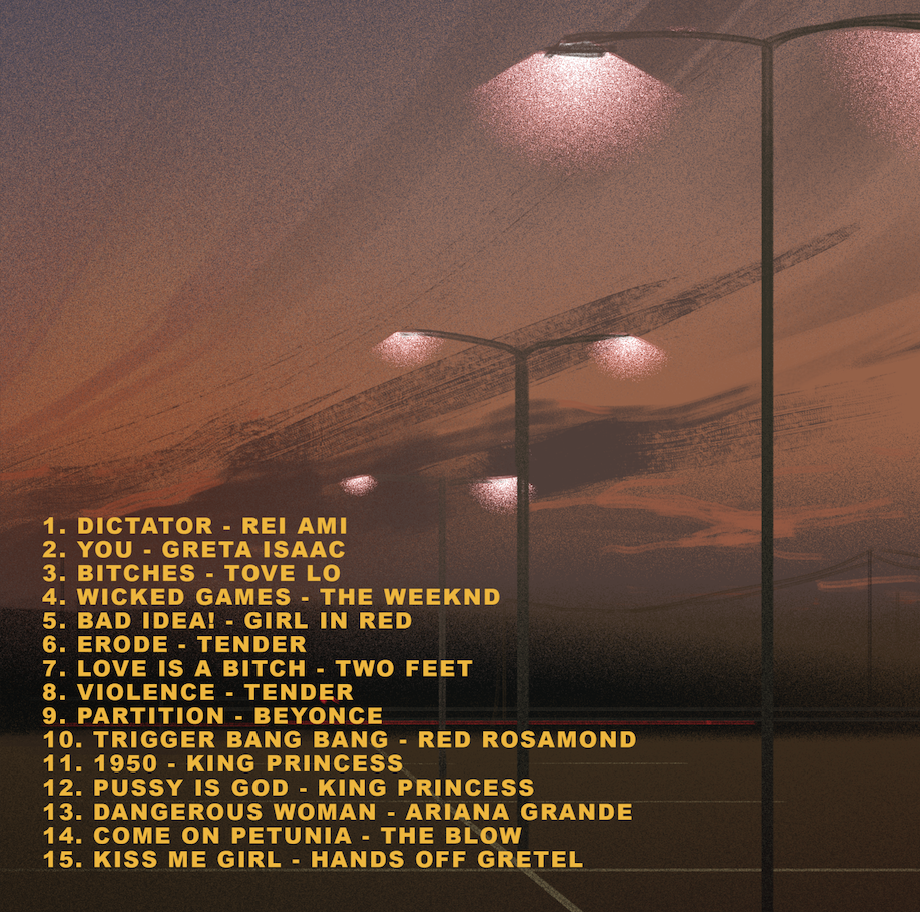 1300x1600 px
MANUFACTURED DESIRE
This project married my love for design, illustration, and playlists, and acts as a visual manifestation of desire. Here's a confession: When I was in high school, my secret girlfriend made me a mixtape burned onto a CD. She burned the songs herself, and hand-drew the case. I still have it somewhere in my childhood bedroom, cradled within its brittle plastic case. And now here's another confession: I've never listened to it. It's a token of teen love, obsolete but fondly remembered.
About the artist
Alice Mao
New Haven, United States
Alice Mao is a student at Yale University studying Painting. Her work explores themes of isolation, desire, and alienation. See more of her work on instagram at @alicemaoart or at alice-mao.com!
Portfolio website