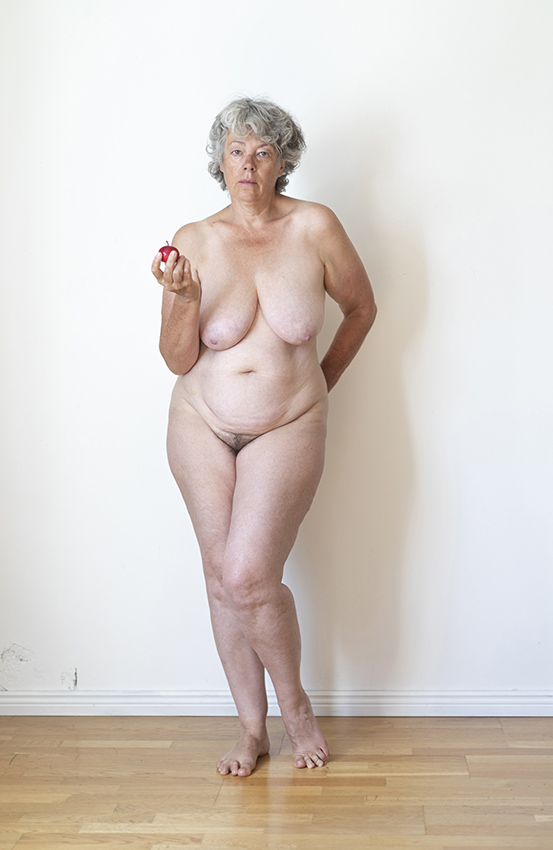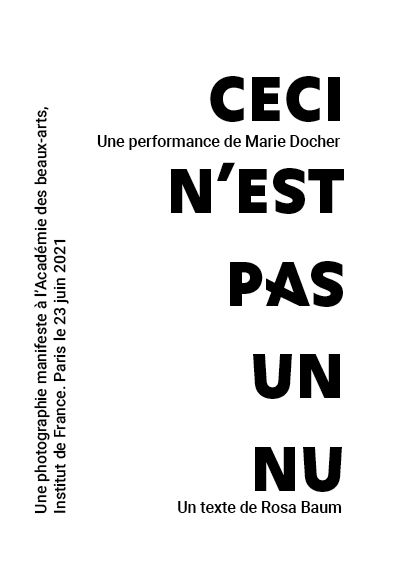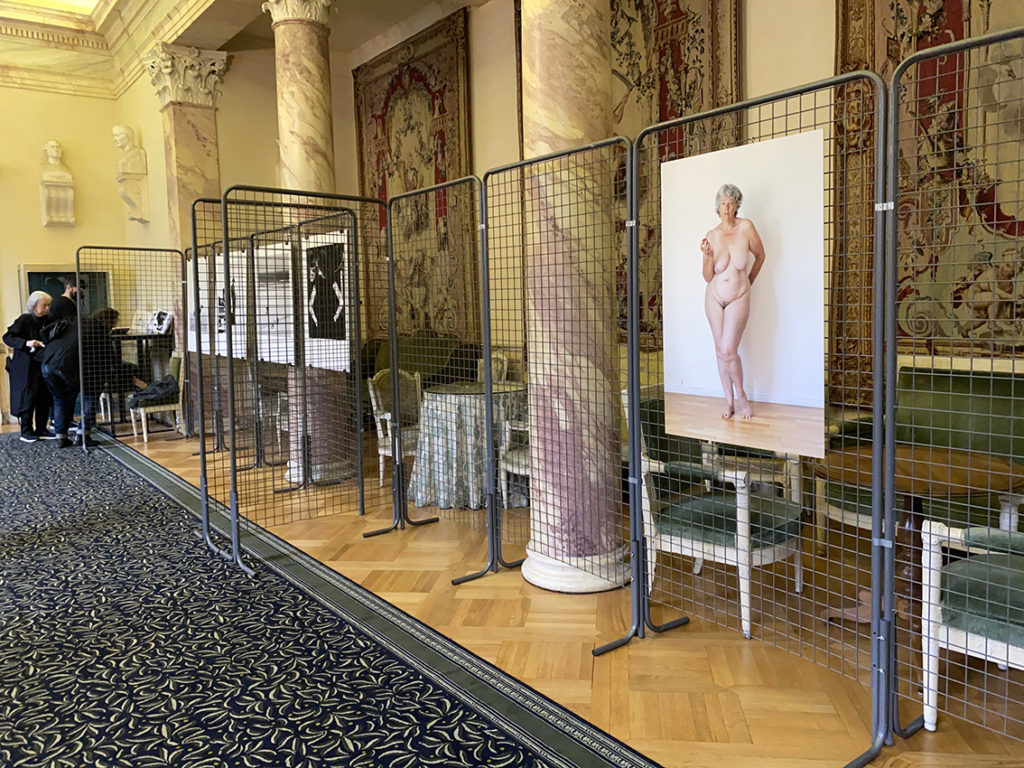 21 x 30 cm
Manifesto. Ceci n'est pas un nu – This is not a nude.
A text about the performance is part of the exhibition. It's in French but if selected, it will be translated.
About the artist
Marie Docher
Paris, france
I am a photographer and advocate for diversity in photography since 2014. I then had to change medium to make it happen : writing, filming, politics. Bounderies since moved in France.This is my art.
Portfolio website