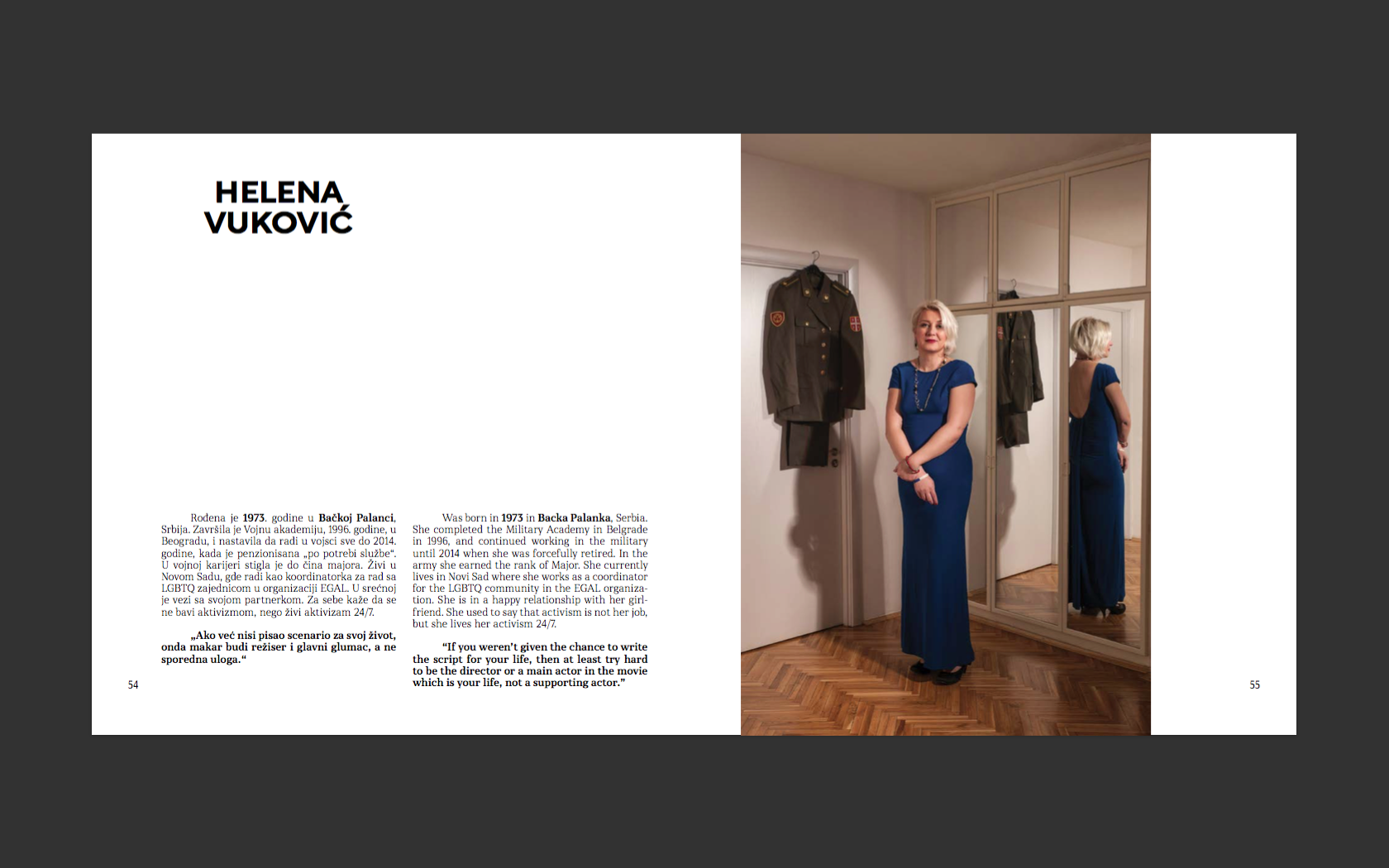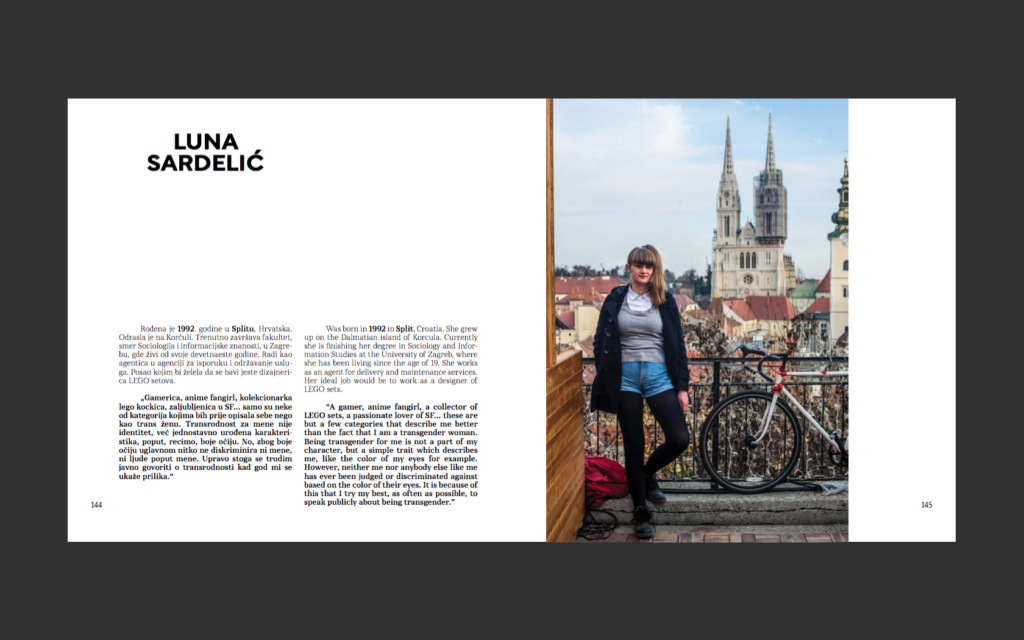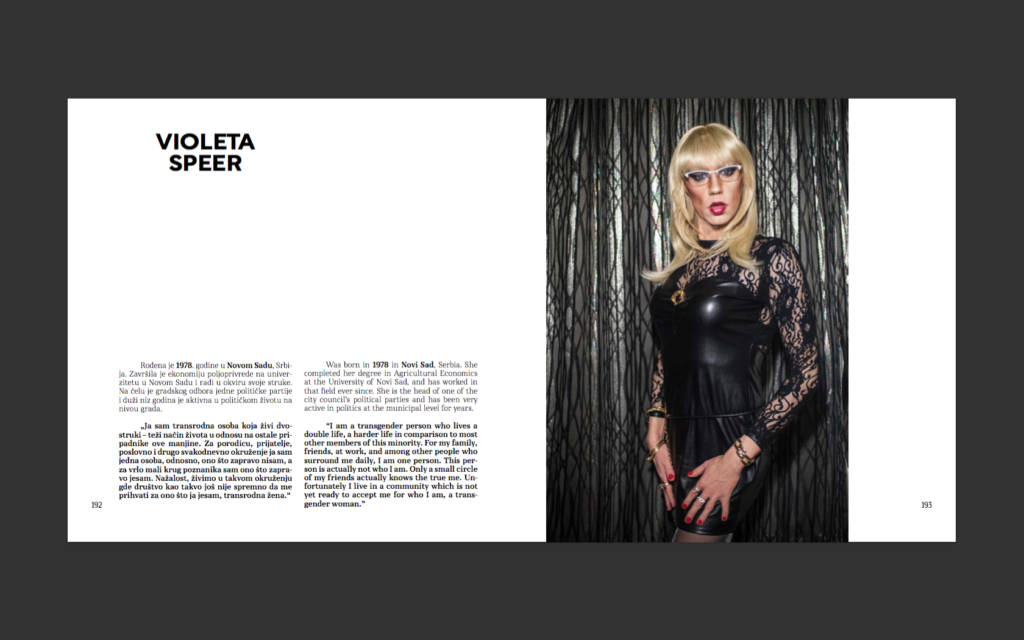 The portrait is printed on aluminum based material, 50x70cm, and next to it is also a personal interview printed on the same material on A4 size.
Major Helena
Helena is the first person i photographed while starting my last project called Trans Balkan. She is a trans woman whom prior to transitioning was a mojor in the Serbian army. Her battle really helped put a face on the Trans struggle in Serbia. She is also a lesbian and her mere existence has helped people understand gender and sexuality are two completely separate matters. The second and third photos are also of trans women from this project whom are both trans and lesbian, Violetta & Luna
About the artist
aleksandar crnogorac
Belgrade, Serbia
I am a documentary photographer based in Serbia. I often deal with LGBTQ themes in my works as well as questions of identity. Recently i have completed a project about the Trans community in Balkans.
Portfolio website