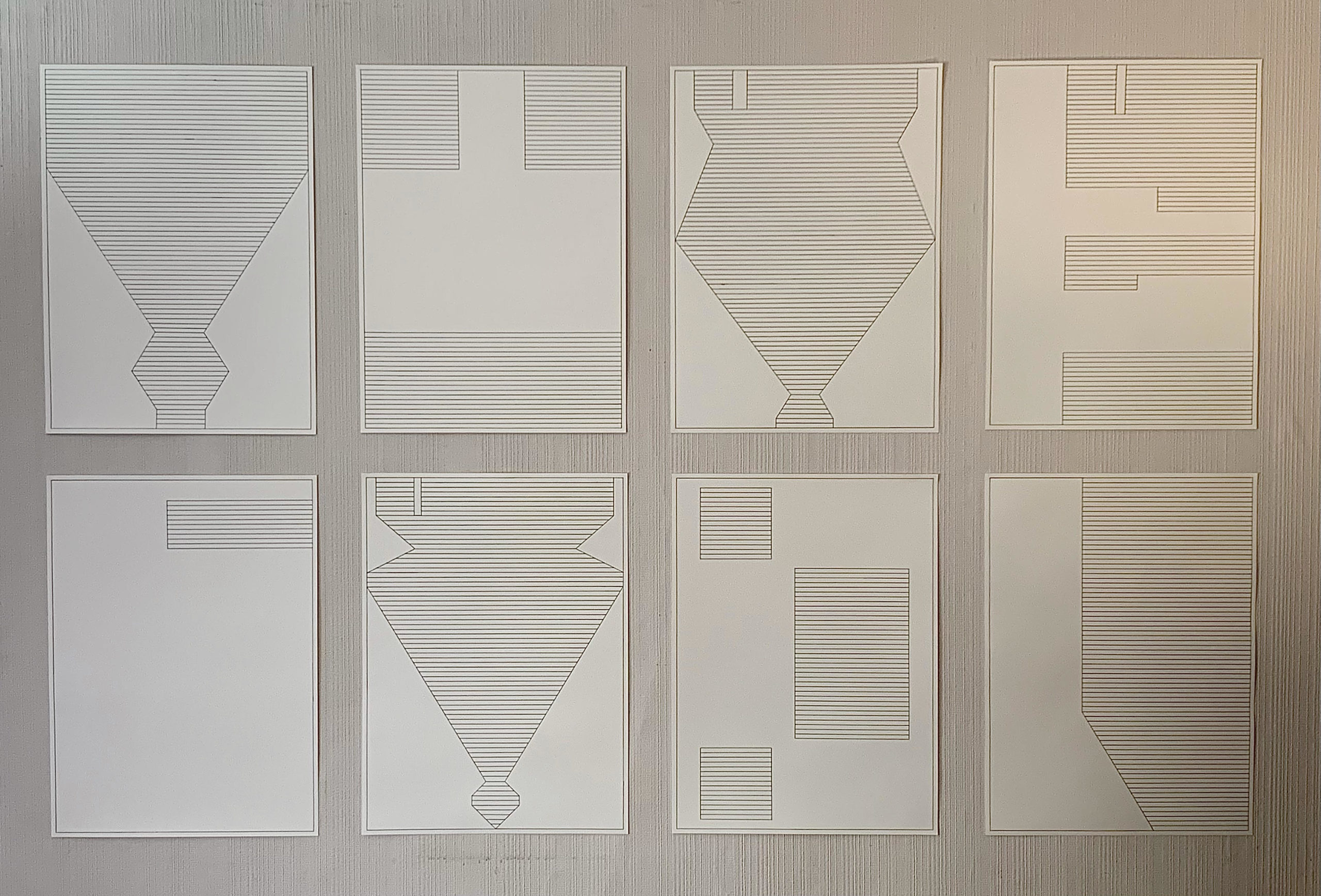 8 drawings of 56x76 cms
M.V.
Early modern book publishing/printing is often thought of as a male trade. However, women played an important role. In a time where most women had very limited agency, widow-printers had a unique position in society. M.V., named after printer Mayken Verhulst, is a visual exploration of this important phenomenon. The drawings are abstract versions of book pages designed by architect Sebastiano Serlio and published by Verhulst in 1553. They're a way of bringing her efforts back to modern viewers.
About the artist
Kim Buitenhuis
Gent, Belgium
My works are mostly inspired by books, both as a material object and as items with a history. I focus on female writers and publishers and aim to bring their works back to a broader audience.
Portfolio website