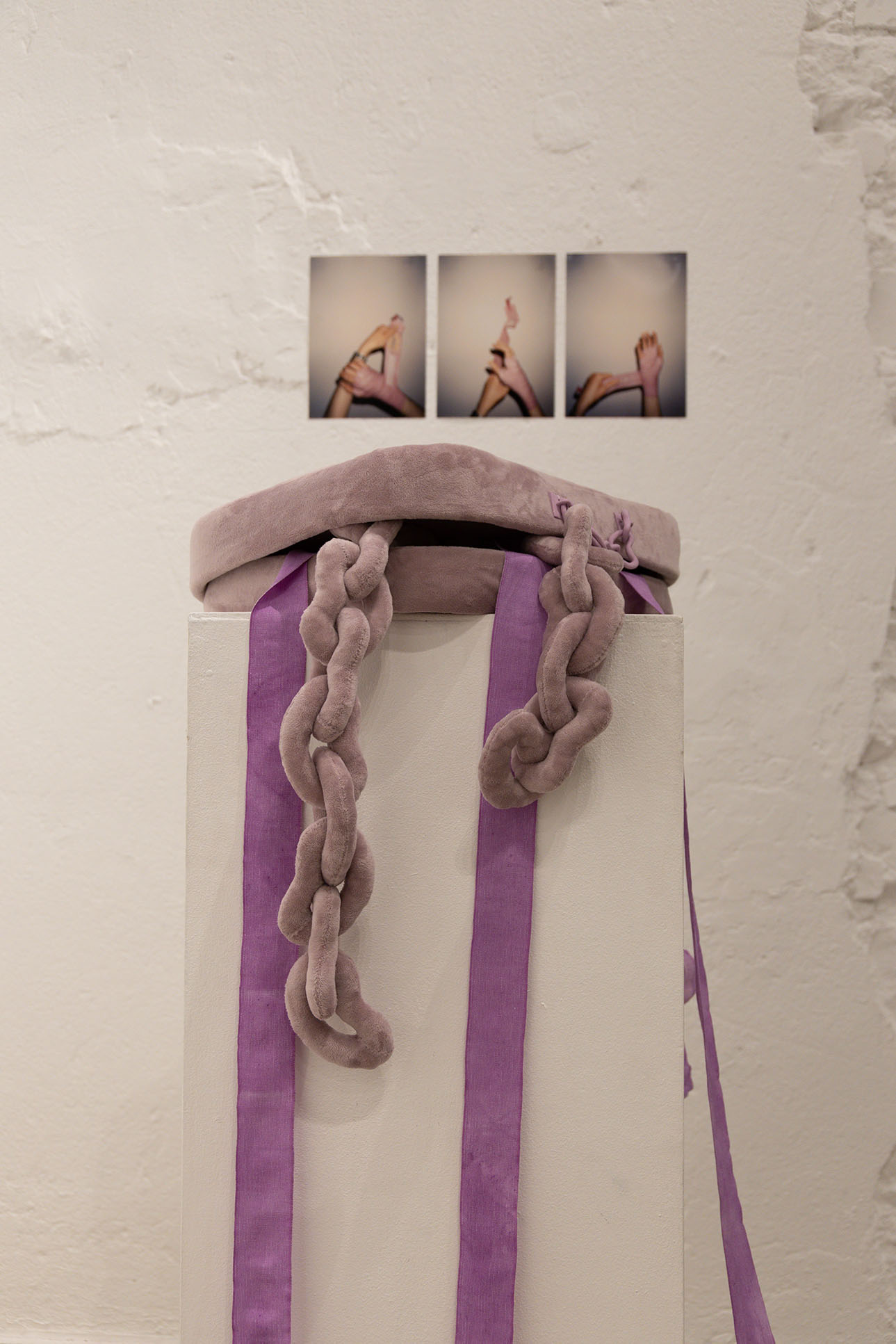 Foam, textile, polymer clay, photo, items. Dimensions: Suitcase 10 × 37 × 46 cm, chain 124 cm, boxing wraps 2 × 350 × 5 cm, photos 19,25 × 26,95 cm
Loveless
Loveless is a multimedia piece about healing trauma through boxing. Inspired by Duchamp's art boxes and boxing gear, I played with the base material of boxing gloves -foam- covering it with soft textile and creating objects (heart chain and suitcase) that are pretty to look at but are useless. I drew connections with womanhood and boxing as being raised as one hurt the same as taking off hand wraps after training. I felt loveless once too.
About the artist
Maria Izabella Lehtsaar
Tallinn, Estonia
Maria Izabella Lehtsaar (1998) is a multimedia artist. Their works discuss queer experience and mental health issues often tying them together and blurring reality with fantasy.