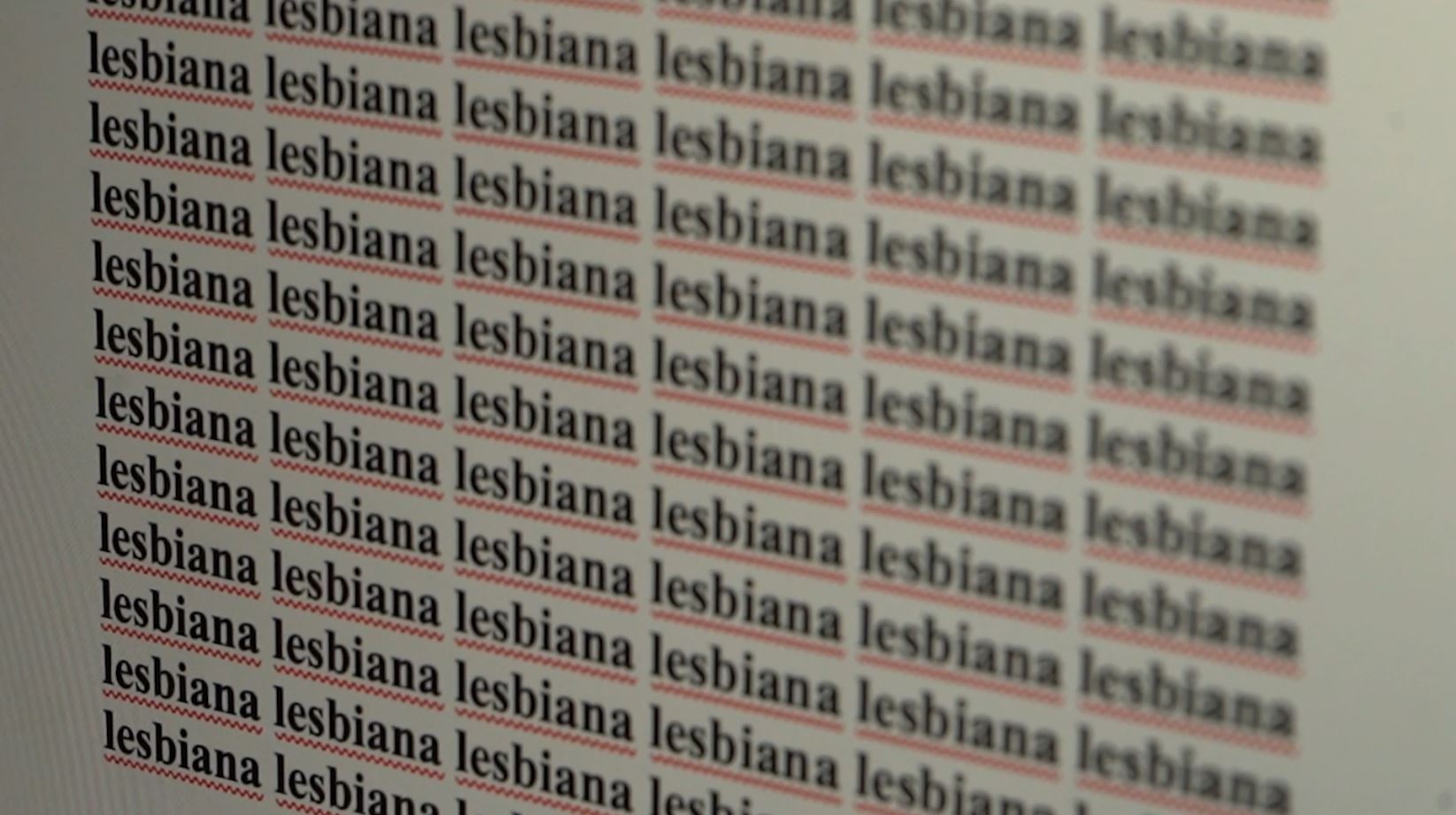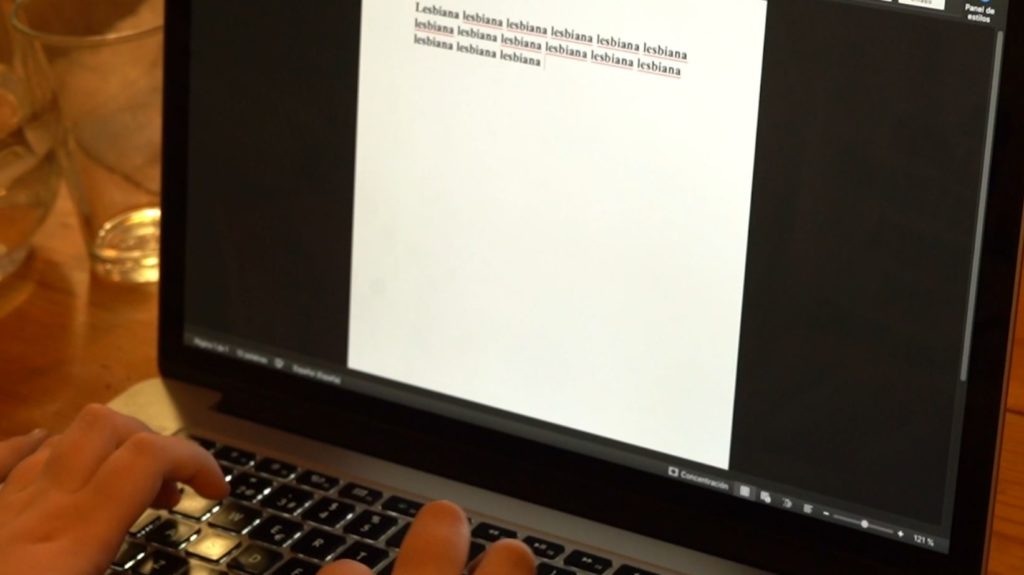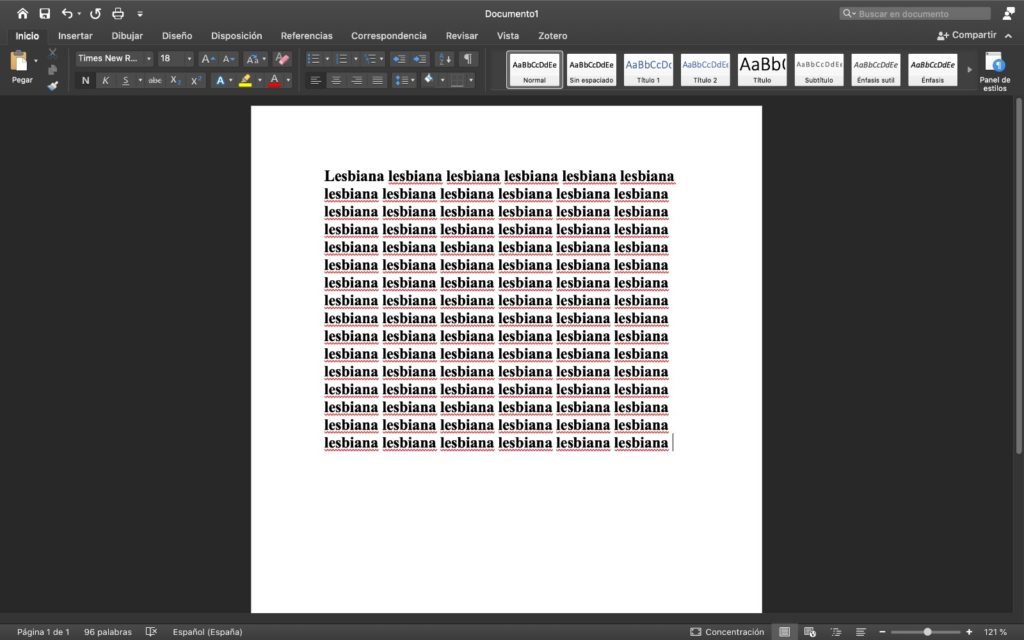 Video - duration: 03:36 - 1920x1080
lesbiana
Lesbiana is related to a language problematic linked to the visibility that is given to the word lesbian, specifically on LGTB+ and queer related books and manuals.
The work itself consists on a video performance where I write again and again the word lesbian (in Spanish lesbiana) with a continuous rhythm that grows within my tiredness, that comes when performing the same action persistently.
About the artist
Malena Hidalgo
Madrid, España
Looking for new strategies constantly, that allow us to show the dilemmas the lesbian community goes through in a better way through visual techniques. Making the invisible visible.
Portfolio website