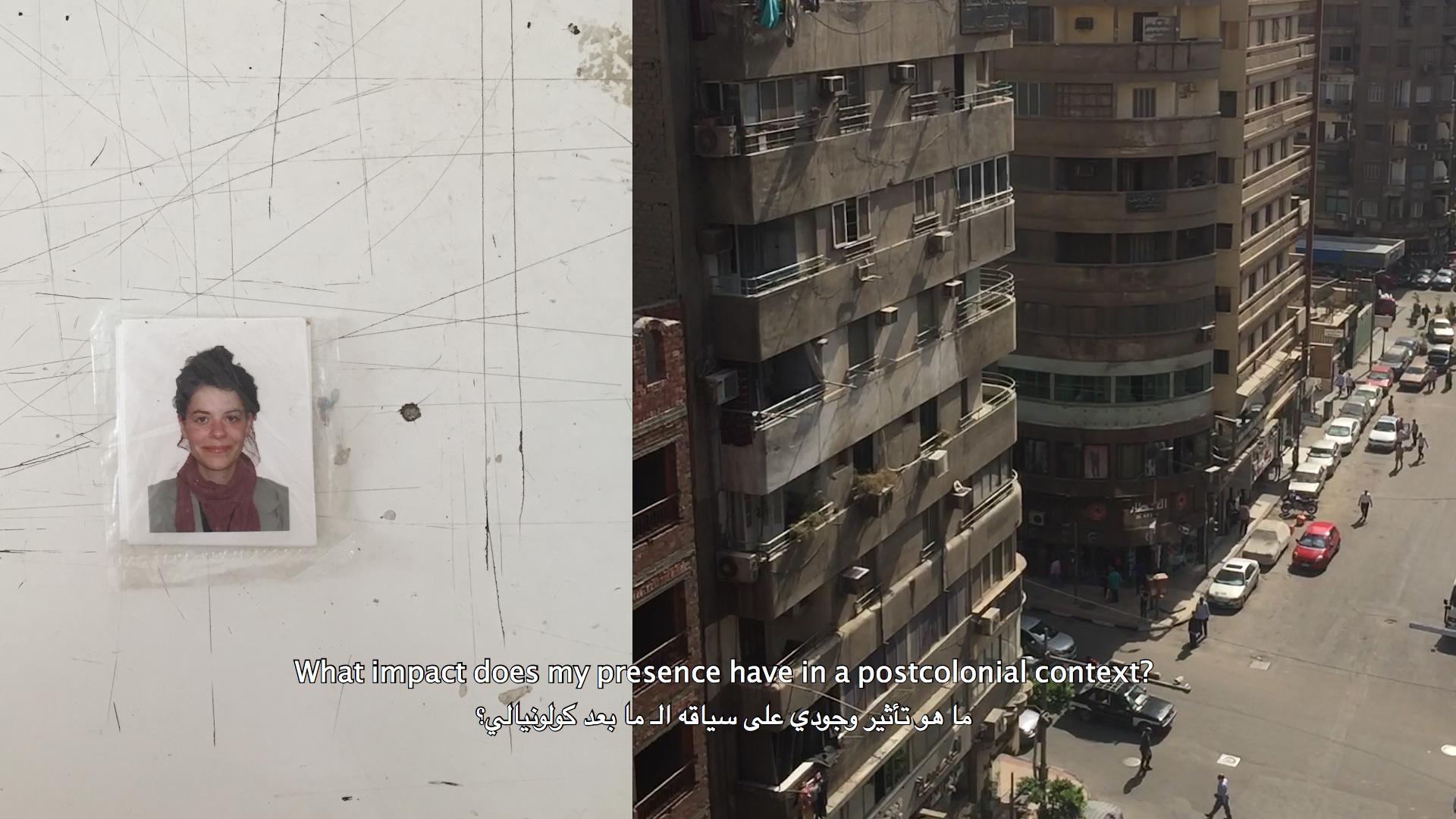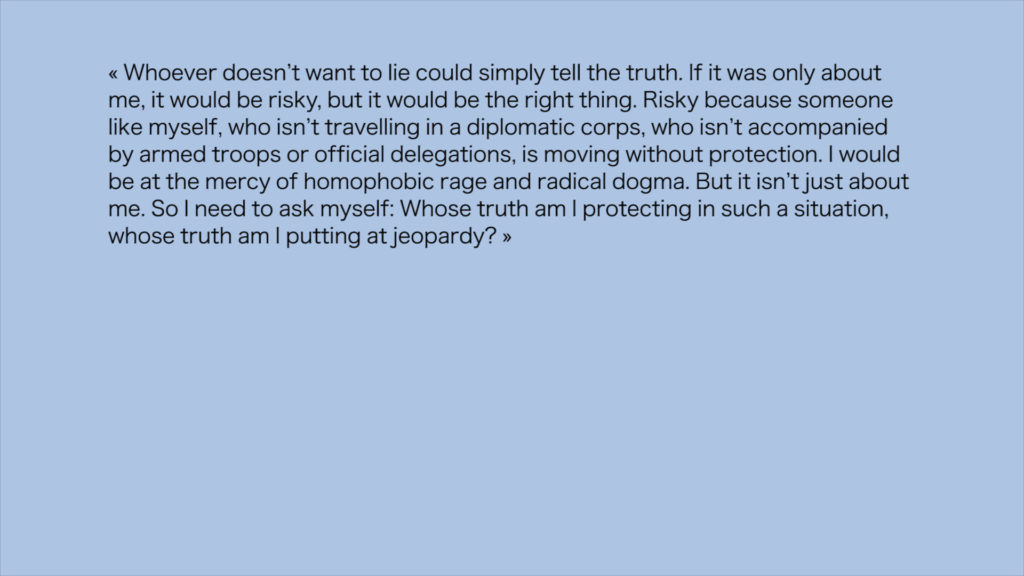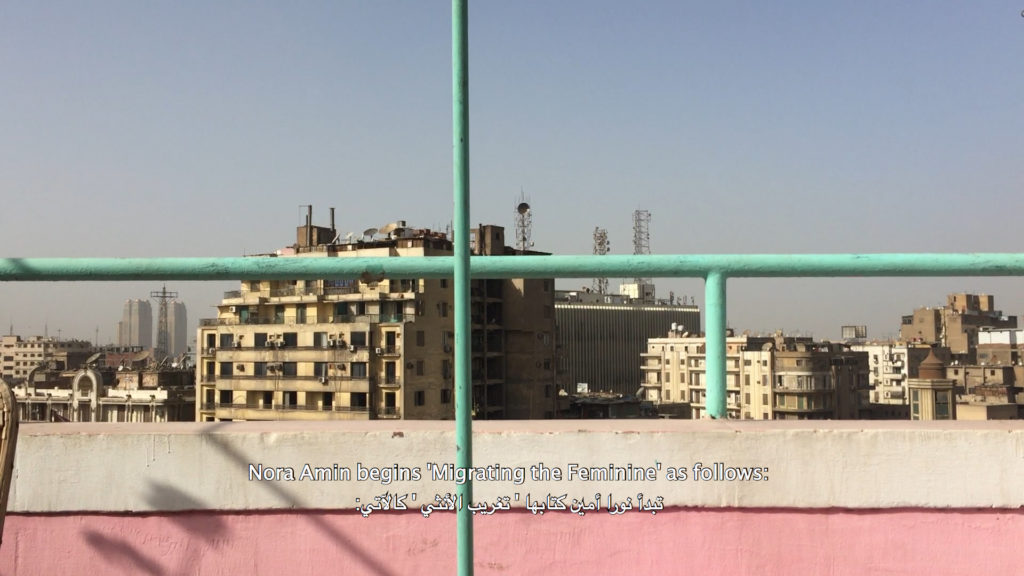 Video, MP4, 19 min.
IF IT'S INVISIBLE IT DOESN'T EXIST, I GUESS, 2019
is an intersectionnal experimental essay video following an artist residency in Cairo in Egypt in 2019. Surrounded by texts by Nora Amin and Carolin Emcke, the textual narrative addresses the issues of care, (non)-presence and (non)-access to the swiss feminist strike of June 2019, of collectivity, of the colonial position of artist residencies programs, of the process of invisibilization, of invisibility of marginalized minorities.
https://vimeo.com/380809315
PW: invisible
About the artist
Alizé Rose-May Monod
Bern, Switzerland
They inspect societal spaces & question the structures of power. Interested in relationships & exchanges, they propose alternative spaces of community & collectivization of queer experiences.
Portfolio website