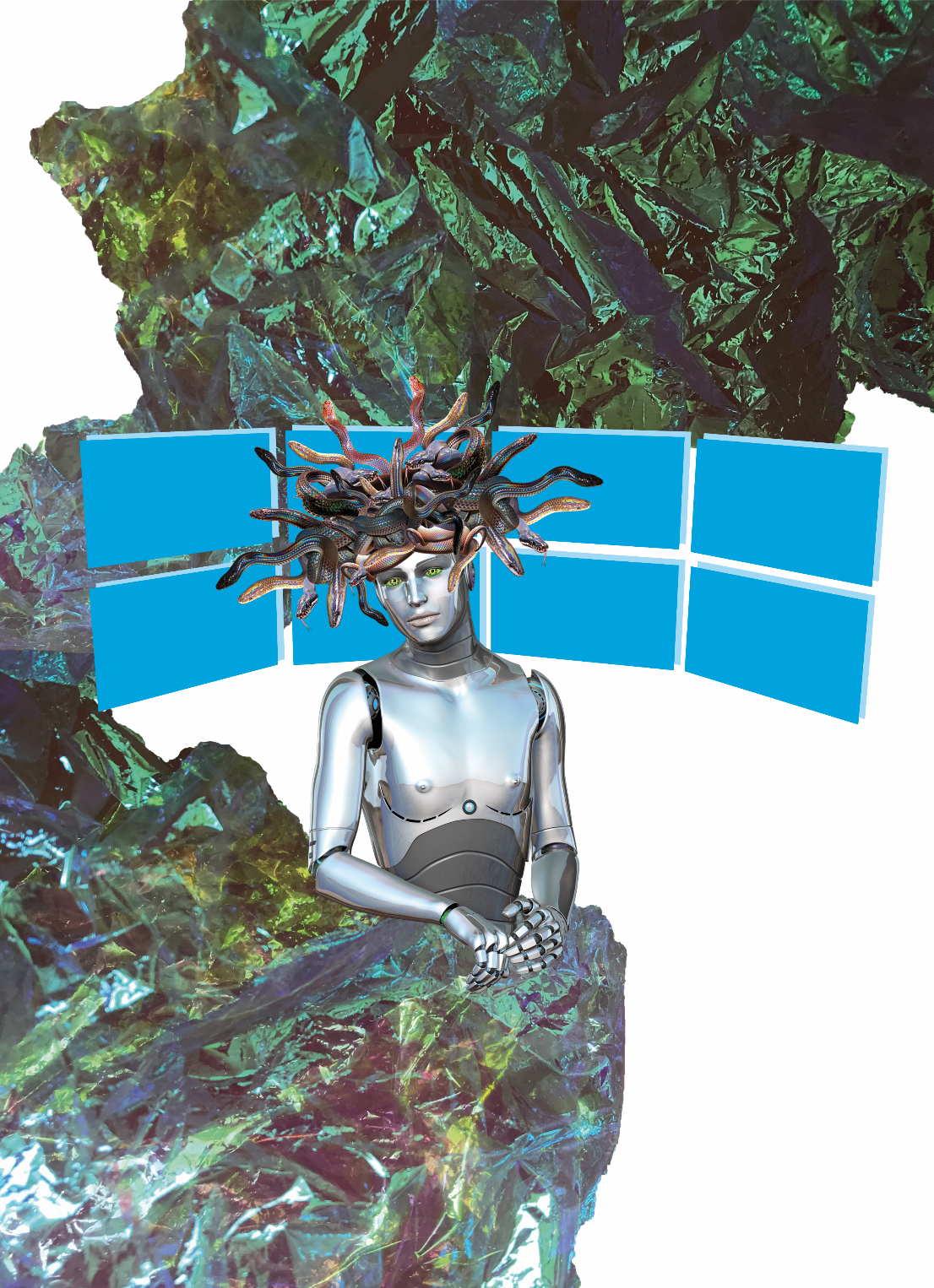 Collages, print, 297 x 210 mm each
I'D RATHER BE A CYBORG THAN A GODDESS, 2020
responds to the advancing digitalization of care, retail trade & IT. Composed of analogue & digital images, these collages translate moments of (digital) transition, as well as scenarios of possible visions of the future, from utopia to dystopia. The 10 pictures question a societal understanding of technology, work, globalization & nature from a gender perspective. The visuals are filled with elements that are to be understood as metaphors for content of queerfeminist discourses.
About the artist
Anna Marcus & Alizé Rose-May Monod
Bern, Switzerland
They met eachother in 2016 & have been learning together since 2017. Their collaboration is shaped by queer_feminist theories & practices. Experiments are definitly part of their work.
Portfolio website