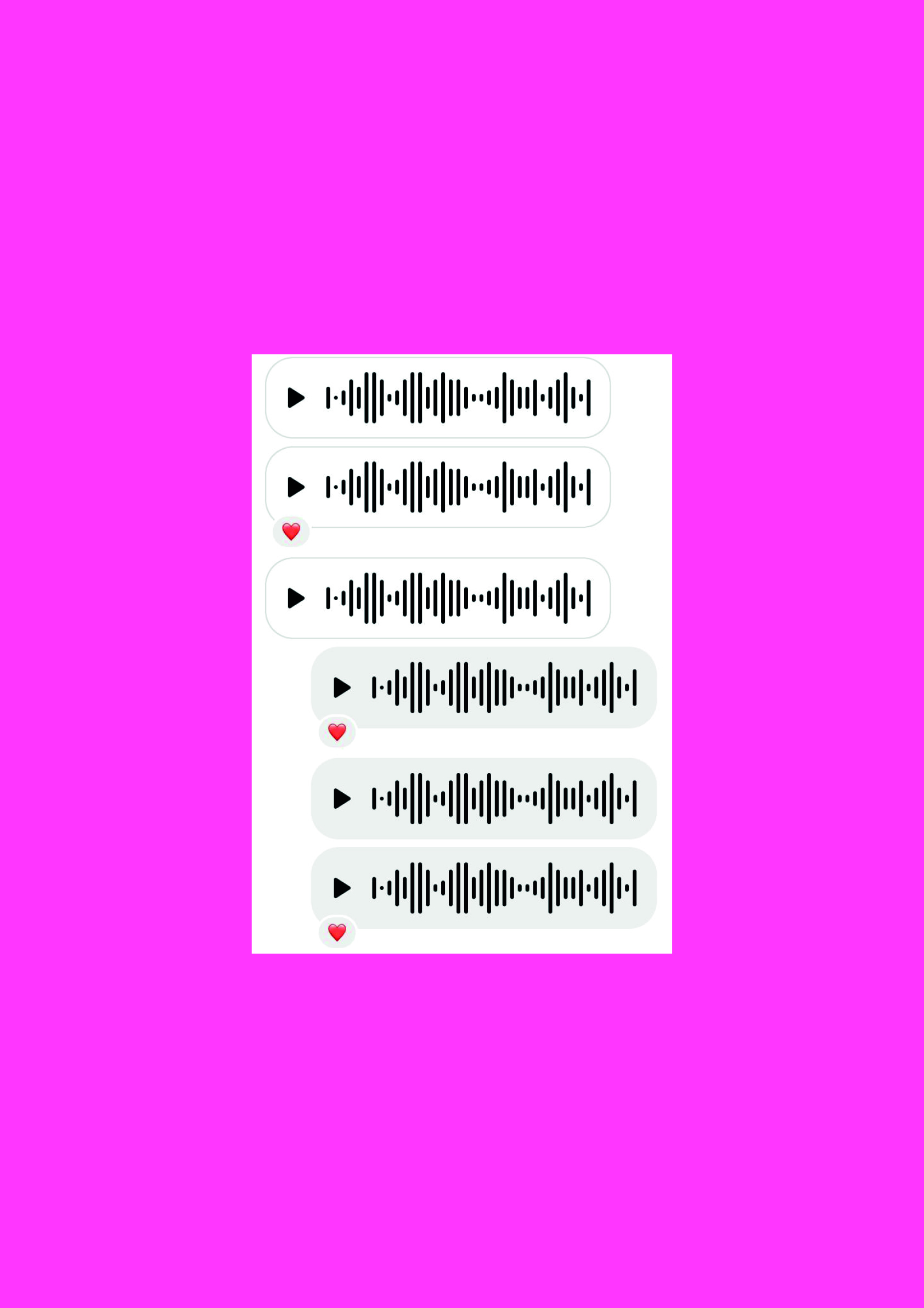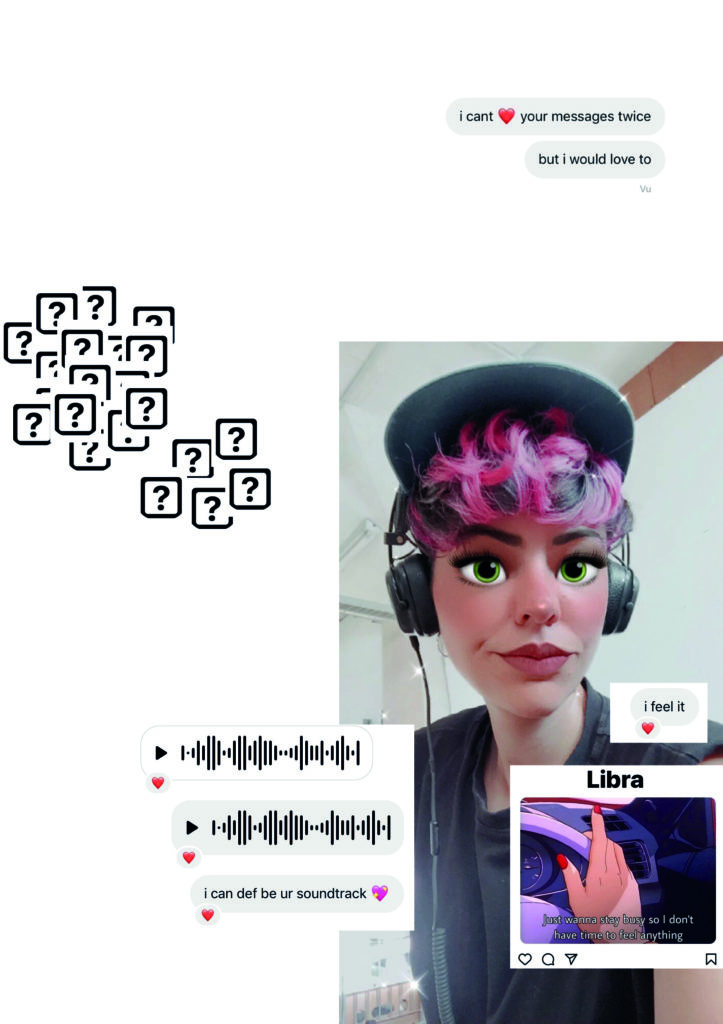 Print on blueback paper, variable dimensions
i can't ❤️ your message twice, but i'd like to, 2021
"i can't ❤️ your message twice, but i'd like to" is a work on intimacy with someone met online living 1000 kilometer away. How can it be so strong? How can one communicate one's feelings, even through the distance? And is it the future of our relationships?
About the artist
Alizé Rose-May Monod
Bern, Switzerland
They inspect societal spaces & question the structures of power. Interested in relationships & exchanges, they propose alternative spaces of community & collectivization of queer experiences.
Portfolio website