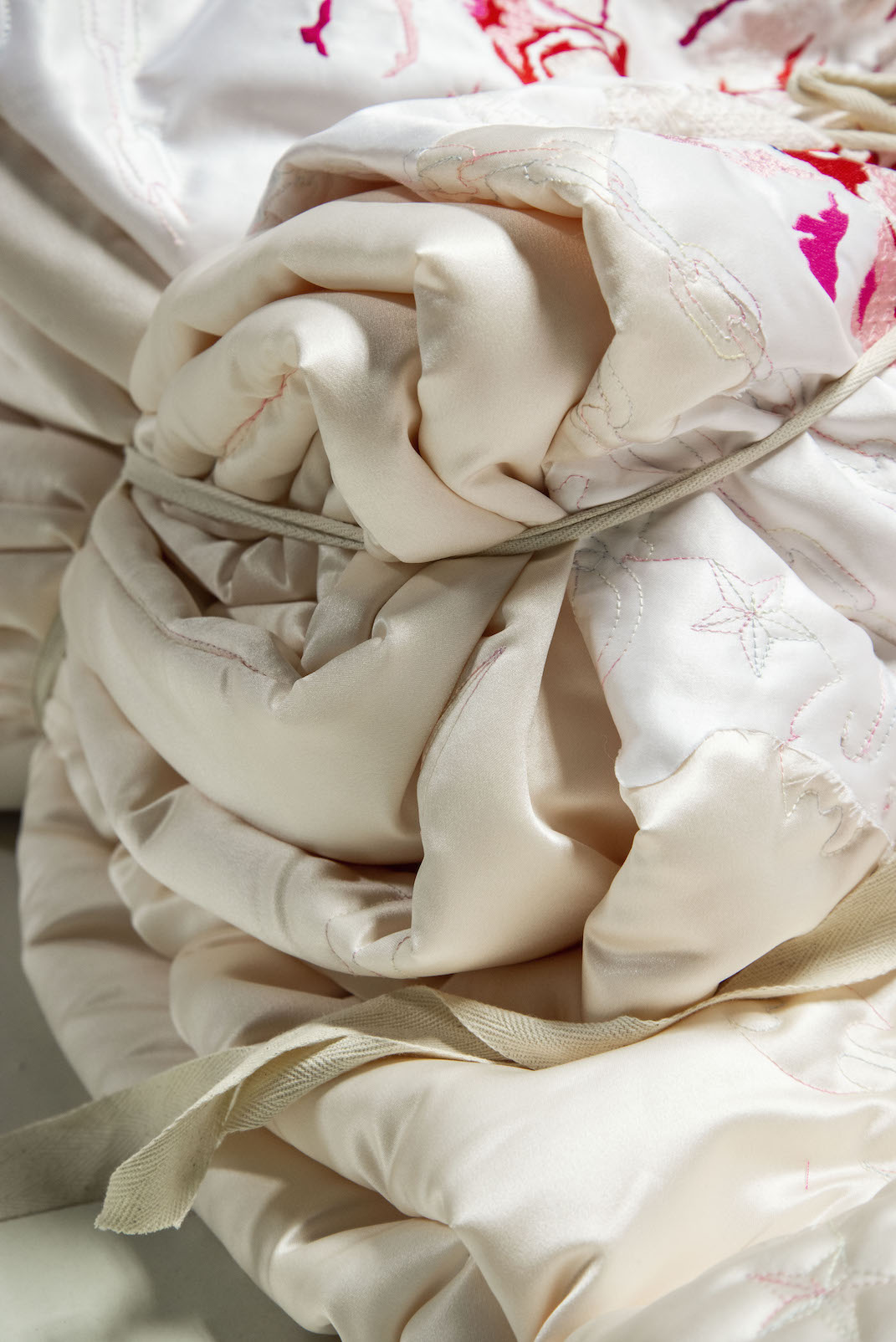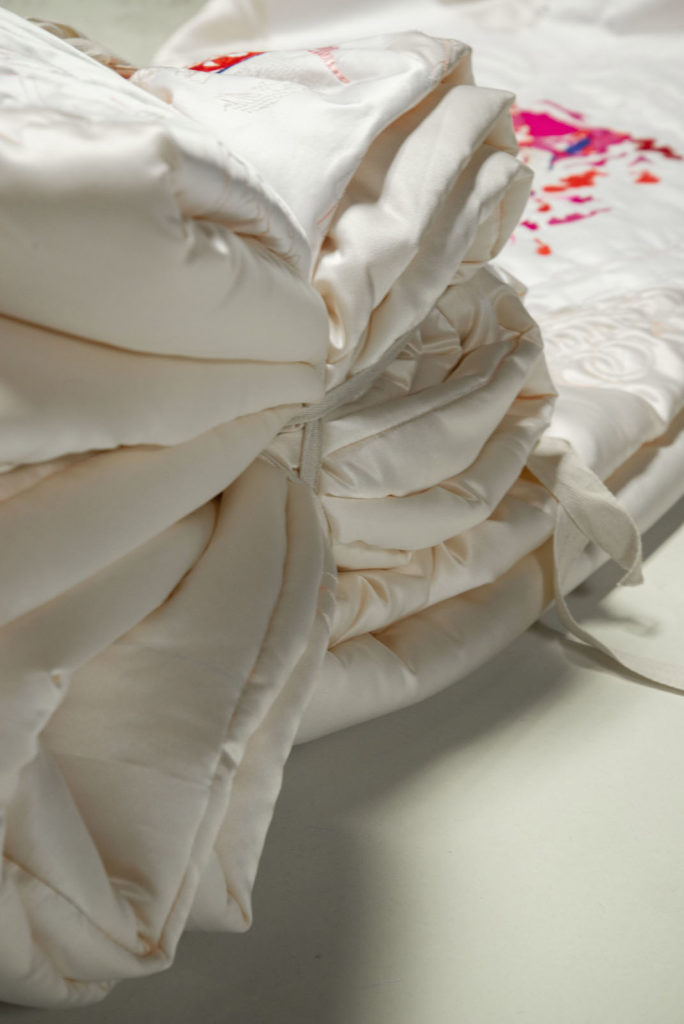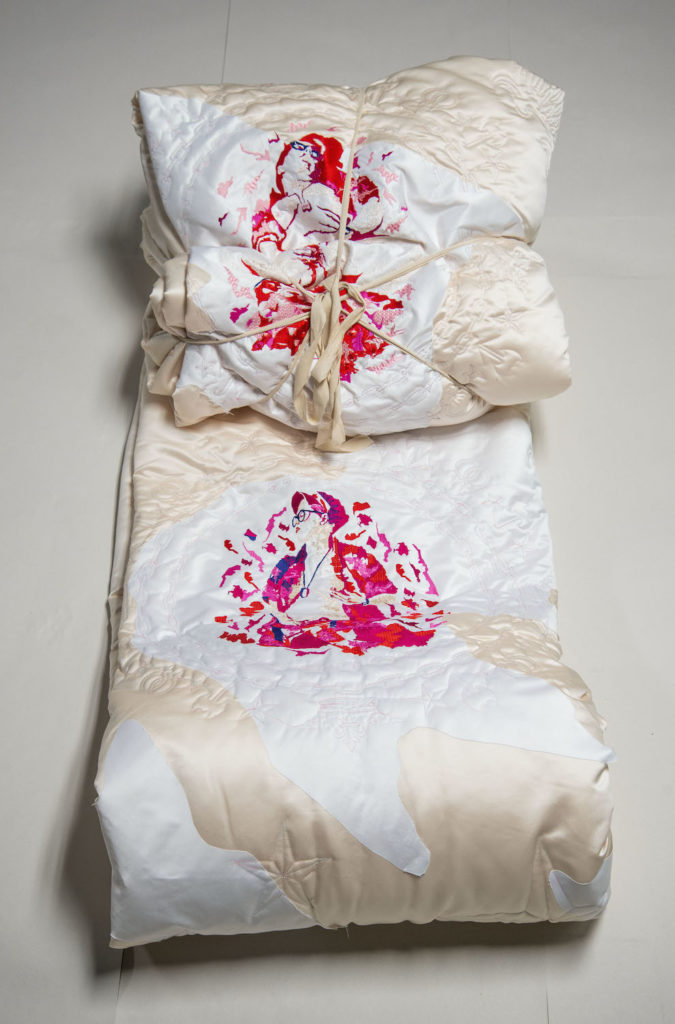 Photographs of Quilt / Digital Images (A3)
Honourable Discharge: Archival Folds
This quilted sculpture that explored the tender bravery of Donna Jackson: an army dyke, discharged in 1990 for coming out as gay. She was featured as a cover girl on On Our Backs magazine in 1991. This was long before public challenges to 'Don't Ask, Don't Tell', and she was both thrown into the lime light and shunned.
I am proposing three photographs of the sculptural work (it is very heavy and will be on tour in the UK during this exhibition timeframe). Low res versions attached.
About the artist
Sarah-Joy Ford
Manchester, UK
Sarah-Joy Ford is a lesbian artist who uses quilt making as an affective method for revisioning lesbian archives. She has a particular interest in digital embroidery, quilting and printing.
Portfolio website