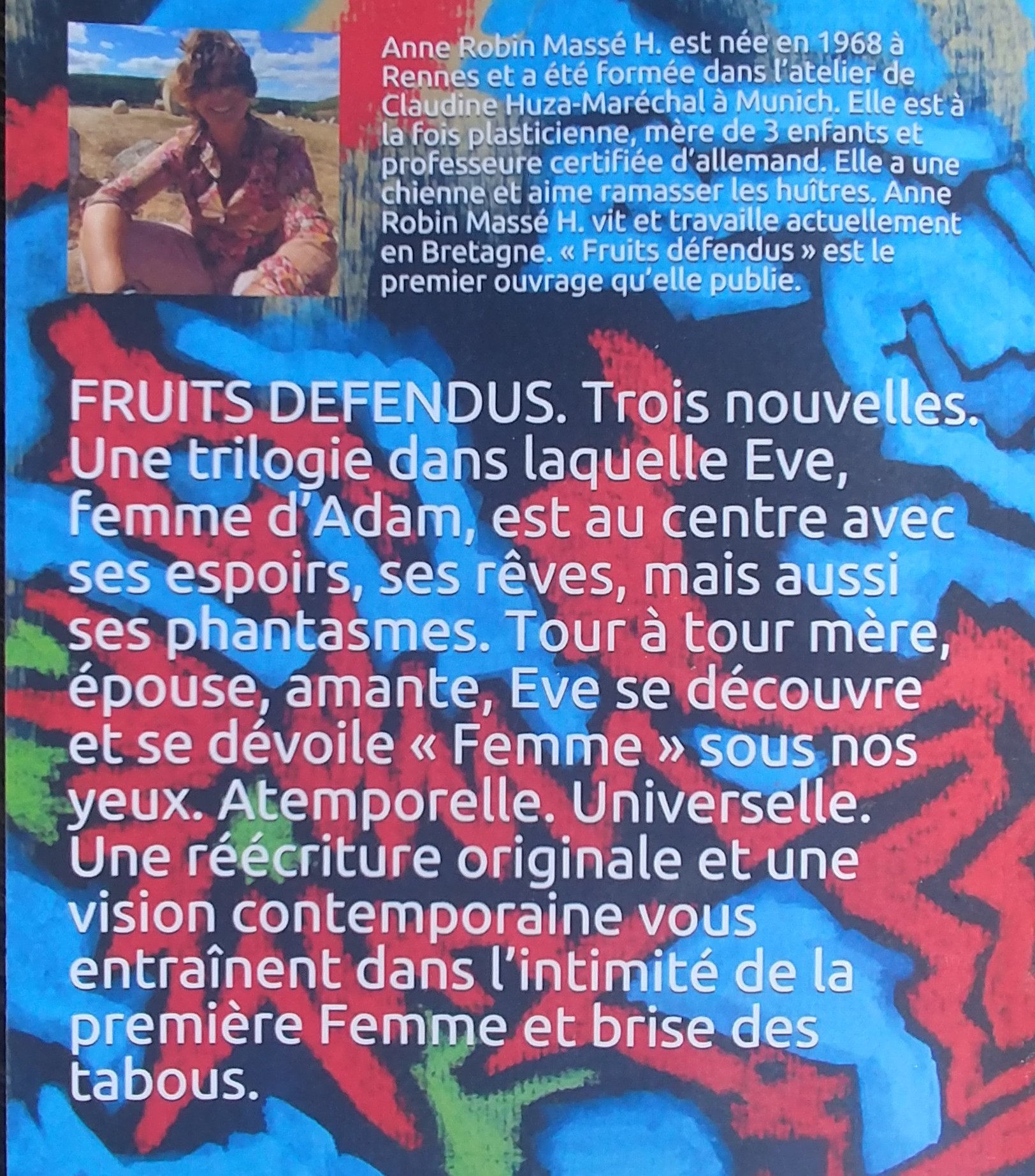 48 pages - 2020
Fruits défendus
Un recueil de 3 nouvelles en français dont Eve est à chaque fois le centre. Amoureuse de la vie, amoureuse de Lilith, Eve se réapproprie enfin sa vie.
About the artist
Anne Robin Massé H.
BILLIERS, Frankreich
The earth is blue like an orange Art brut. Comics. BD. Drawings, paintings, stories.
Portfolio website