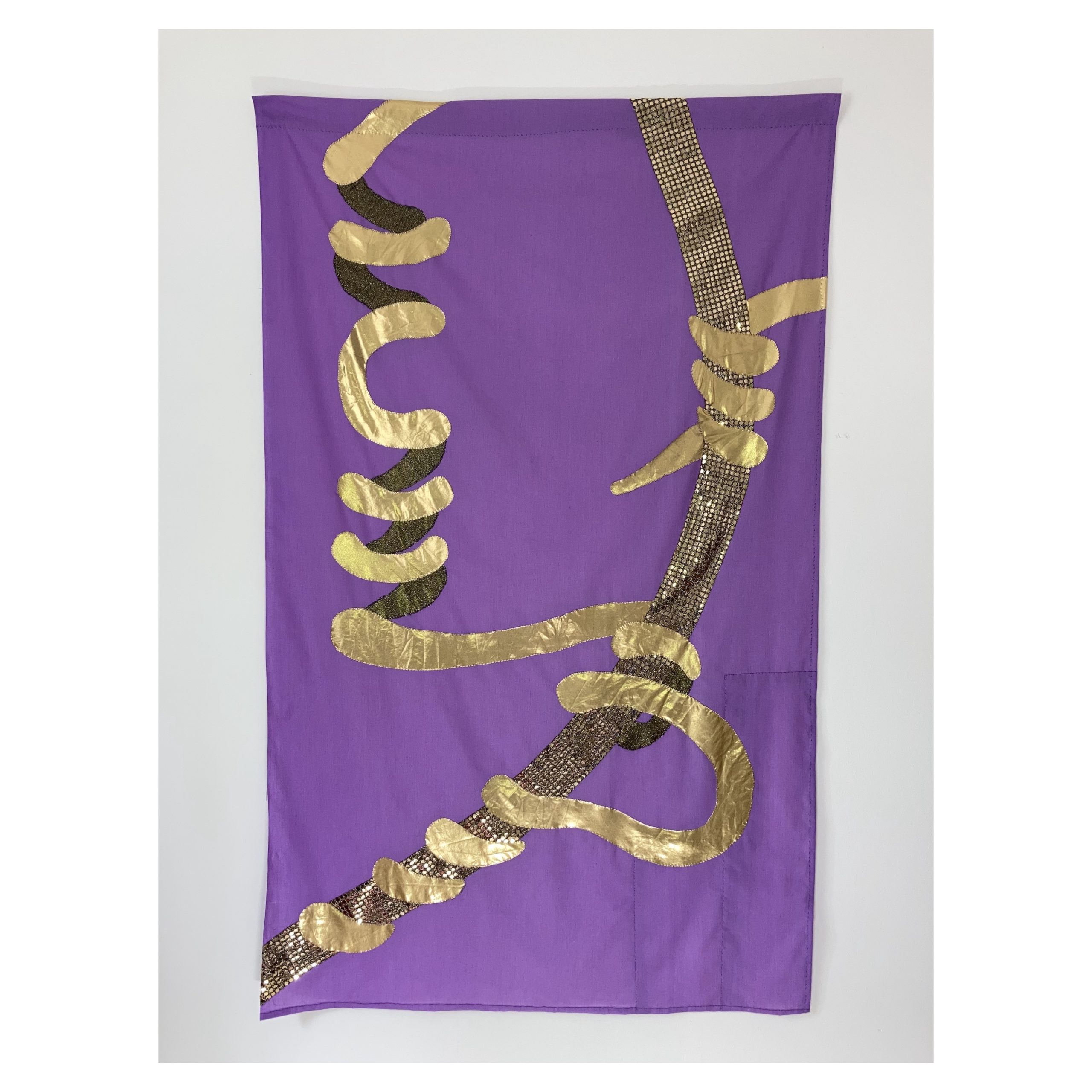 Hand-stitched leftover fabrics in violet, black & gold, H 145 cm x W 92 cm
Flag for Queertopia: Tendrils
The flag for my 'Queertopia' incorporates a motif of multiple, spiralling tendrils, with tendril perversions and touch preceptors intertwining. It is gold because queers are precious, black with golden twinkles for the night sky, violet / lavender to recall menace, flower codes, gender fluidity and sapphic hair garlands. Tendrils use the motion of growing to seek support from one another, so this 'Queertopia' is embracing, kinked, irregular and sexy, searching, connecting, fluid and alive.
About the artist
Joanne Newman
Derby, United Kingdom
Simultaneously embracing the flamboyant and uncertain with queerly hued colours and sensual materials, the work folds in softness, silliness and strength as fluid gestures of the ambiguous and queer.
Portfolio website