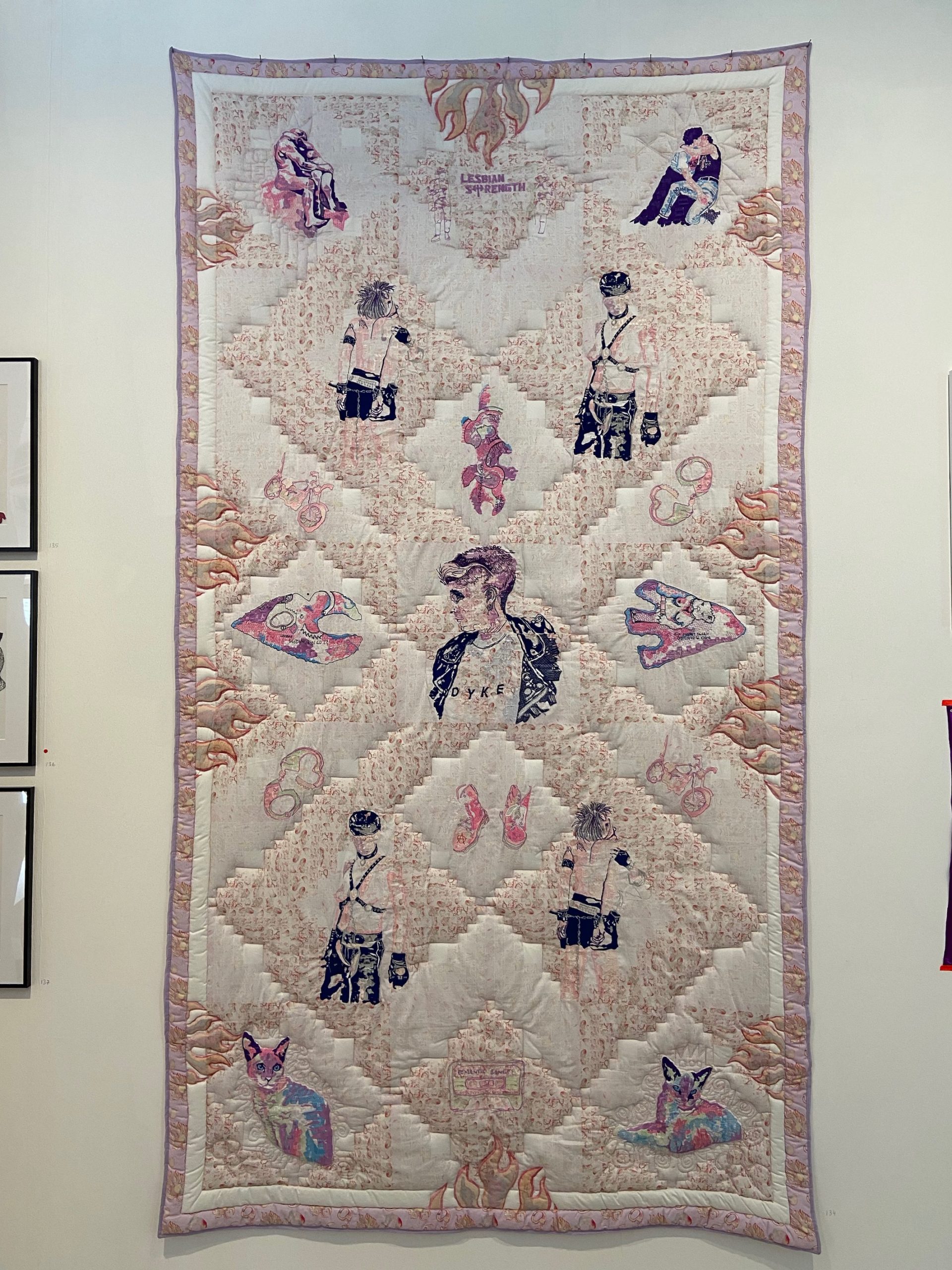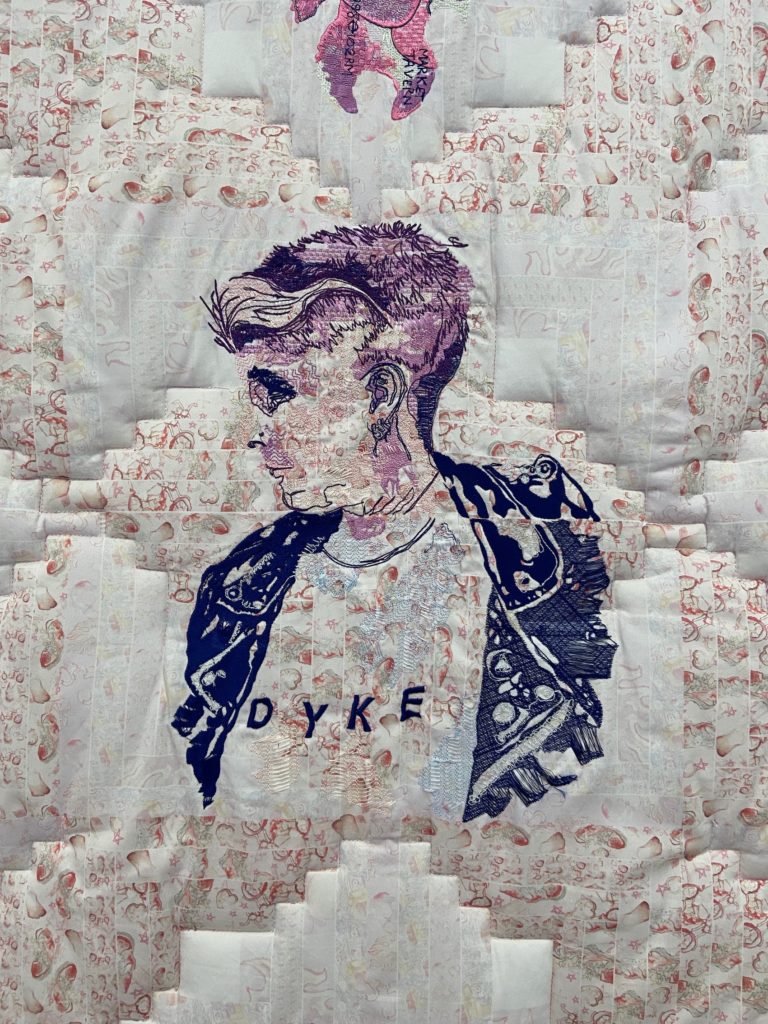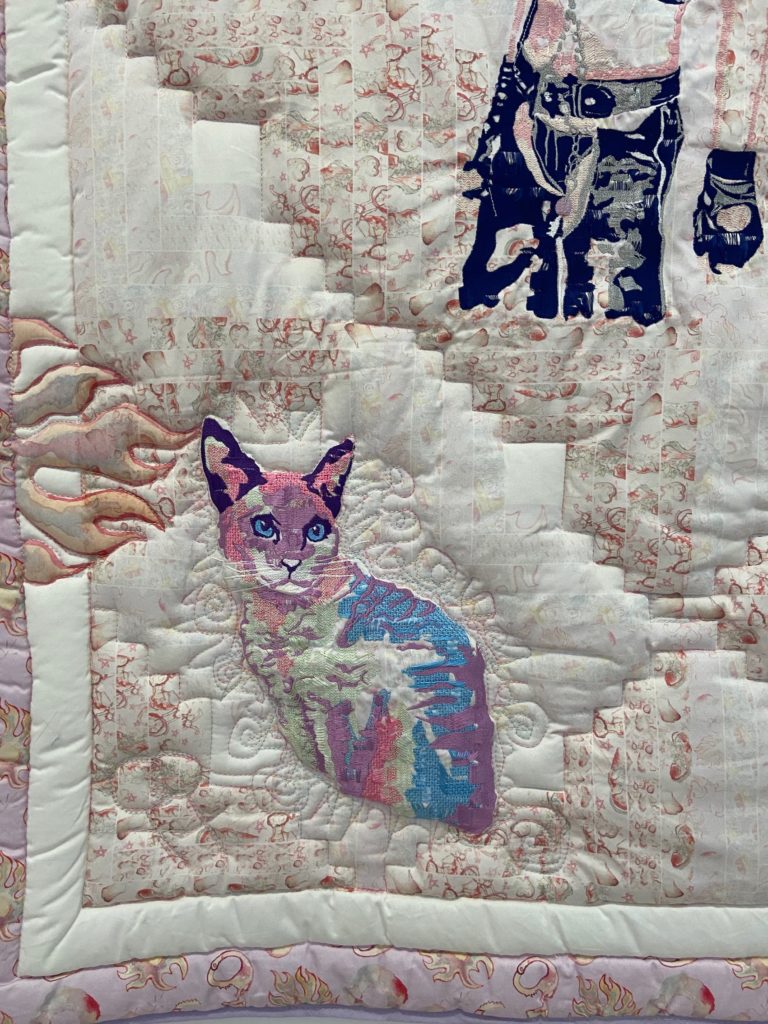 Quilt (cotton sateen, digital embroidery, quilting) 1.5m x 3.5 m
Chain Reactions: Rebel Dykes
This quilt is based on the personal archive of Fisch; aka King Frankie Sinatra. Her collection documents a life filled with love, sex and activism as a drag king, club host, a Black Widow , Romantic Bone , and Rebel Dyke . Piles of photographs, flyers and clippings from the nights she was involved in, and still is, in London including Chain Reaction, the UK's first SM Dyke club, 1987-1990.
The quilt was created for the Rebel Dykes Art and Archive exhibition in London 2021.
About the artist
Sarah-Joy Ford
Manchester, UK
Sarah-Joy Ford is a lesbian artist who uses quilt making as an affective method for revisioning lesbian archives. She has a particular interest in digital embroidery, quilting and printing.
Portfolio website