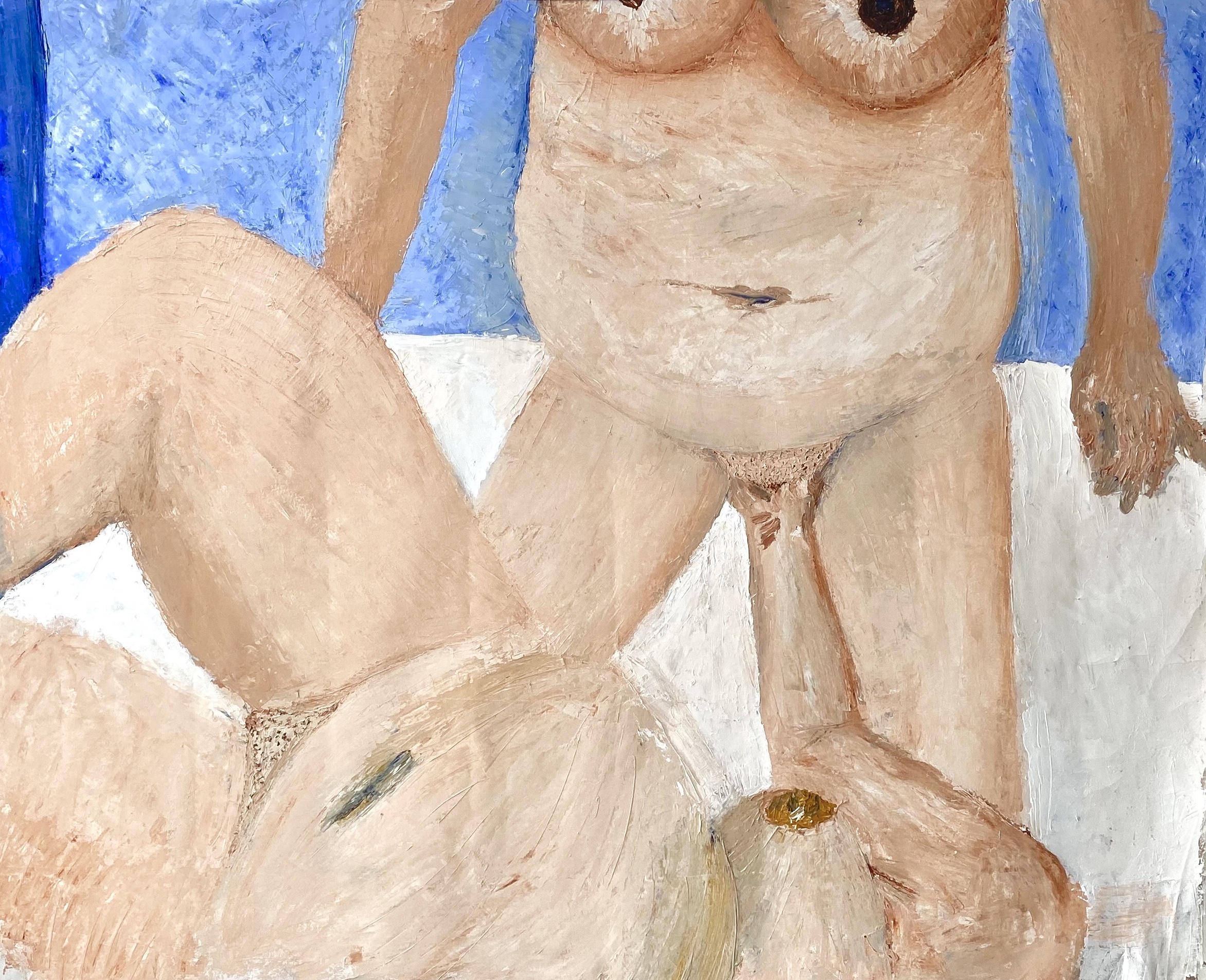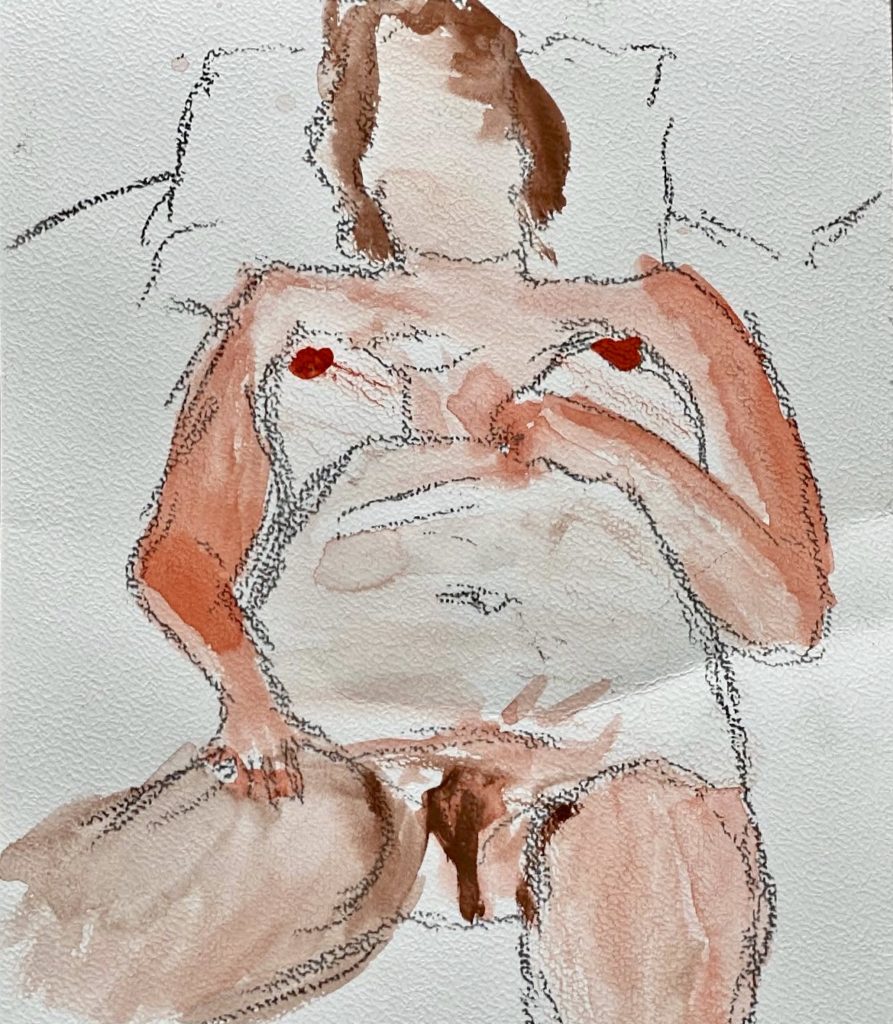 height 30, width 20 cm, charcoal and watercolor on paper
Bedhair
Bedhair is my celebration of a woman as bedpartner. Showing herself wide and open. With bedhair, scars and periods. And a wholesome beautiful body, ready for action.
Drawing and painting it makes me realize in which my body differs from hers. And in drawing and painting this beautiful body I celebrate my love for her.
About the artist
Hennie Peters
Meppel, Netherlands
I am a plussize queer artist. In my paintings and drawings I show lesbian desire and sexuality. I believe we need the visual representation to make all those current extraordinary categories ordinary.
Portfolio website