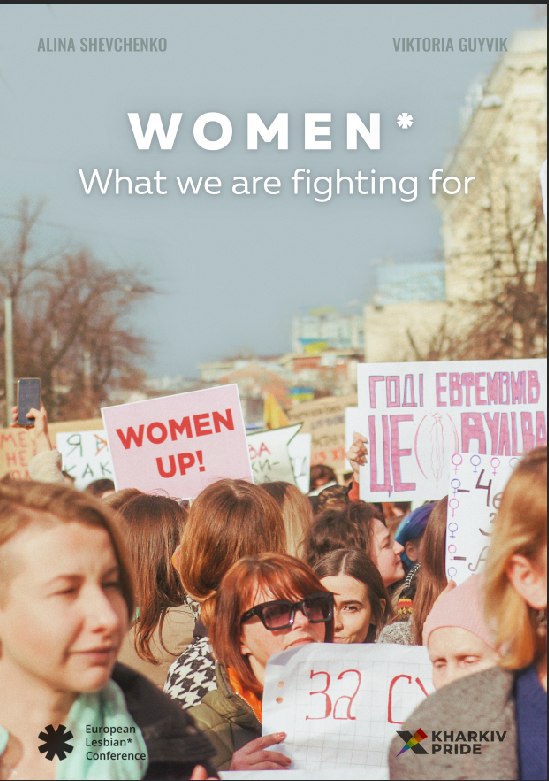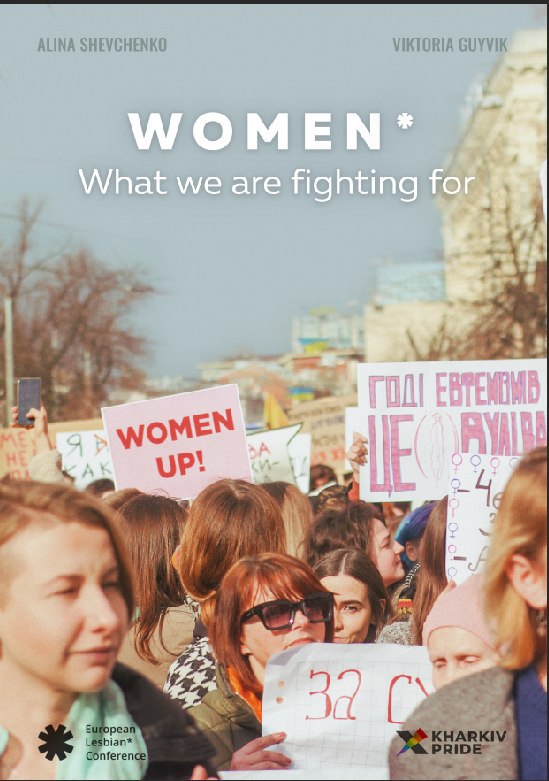 A video film for 30 minutes and a discussion with the authors after.
A documentary film «WOMEN*. What we are fighting for»
Our film about lesbians* who fighting for the women rights and LGBTQ+ rights, made by lesbian activists to activists and about us.
You will hear the life stories of activists from Ukraine, Germany, Russia, Kazakhstan, the Netherlands, Brazil, Moldova and Croatia. You will see what the activists of every country in the world face and, most importantly, why we unite and continue our struggle.
About the artist
Viktoria Guyvik | Alina Shevchenko
Berdyansk | Kharkiv, UKRAINE
As feminist and lesbian activists in homofobic gowerment, we do our best to ensure that our voices, as well as the voices of activists from all countries, where we continue to fight for human rights.
Portfolio website